Matt Opsahl 
Senior UI/UX Designer of web application platforms at start-ups and enterprise companies. Currently a Senior Designer at EvoText Education.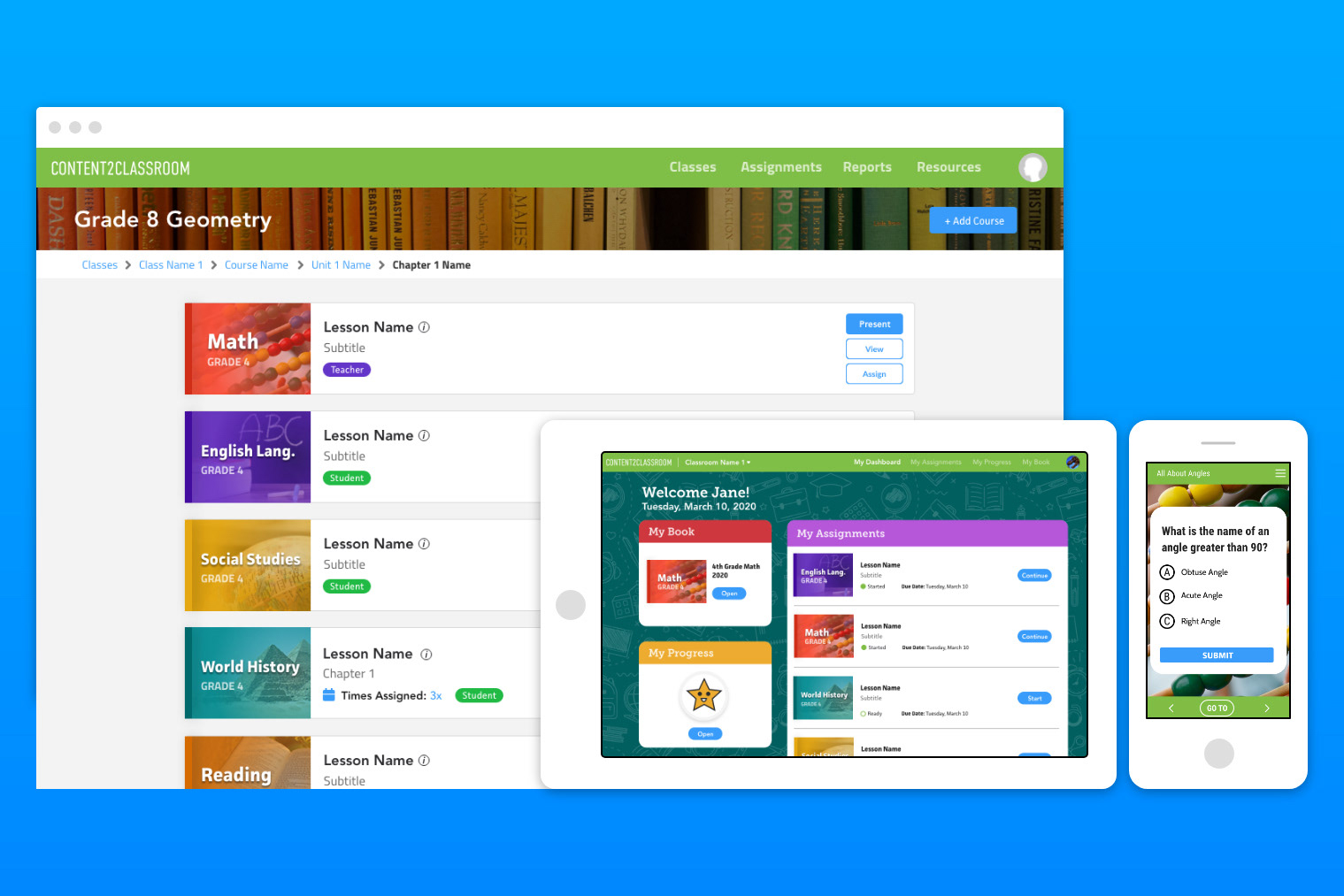 Content2Classroom Platform
As the lead designer at EvoText Education, I collaborated with our product team to launch a multi-product platform that helps textbook publishers build a digital option of their print products, with separate apps for teachers and students to access and interact with purchased products.
Content2Classroom has over 1 million users in schools across the United States and Canada.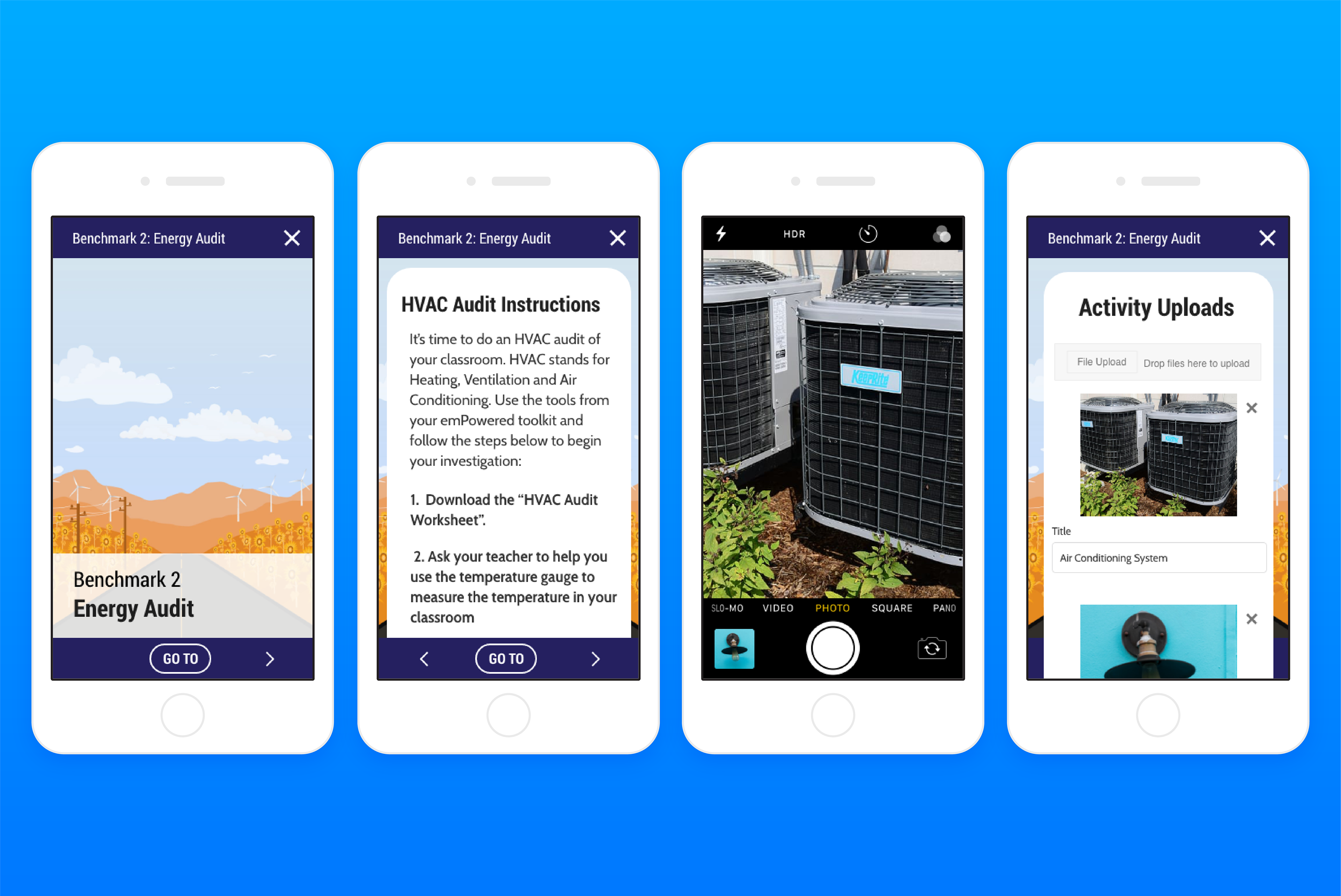 Public School Energy Education Program 
I worked with a national public school program as a client of EvoText to design mobile first lessons that engage students in real-world activities that teach them how to reduce energy consumption in the classroom and at home.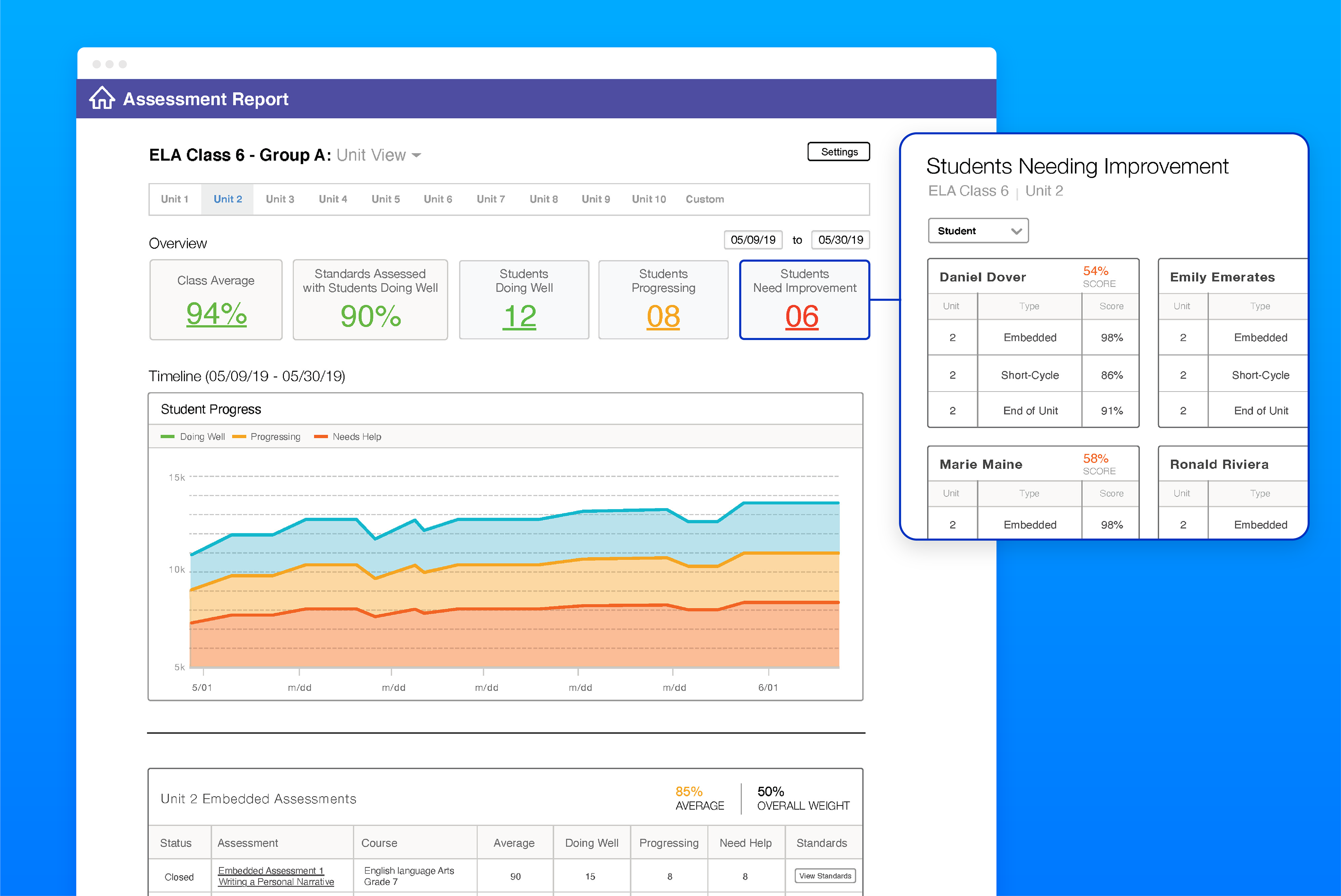 National Textbook Publisher   
I prototyped and tested a grade book report to help high school teachers assess classroom performance on tests and state learning standards.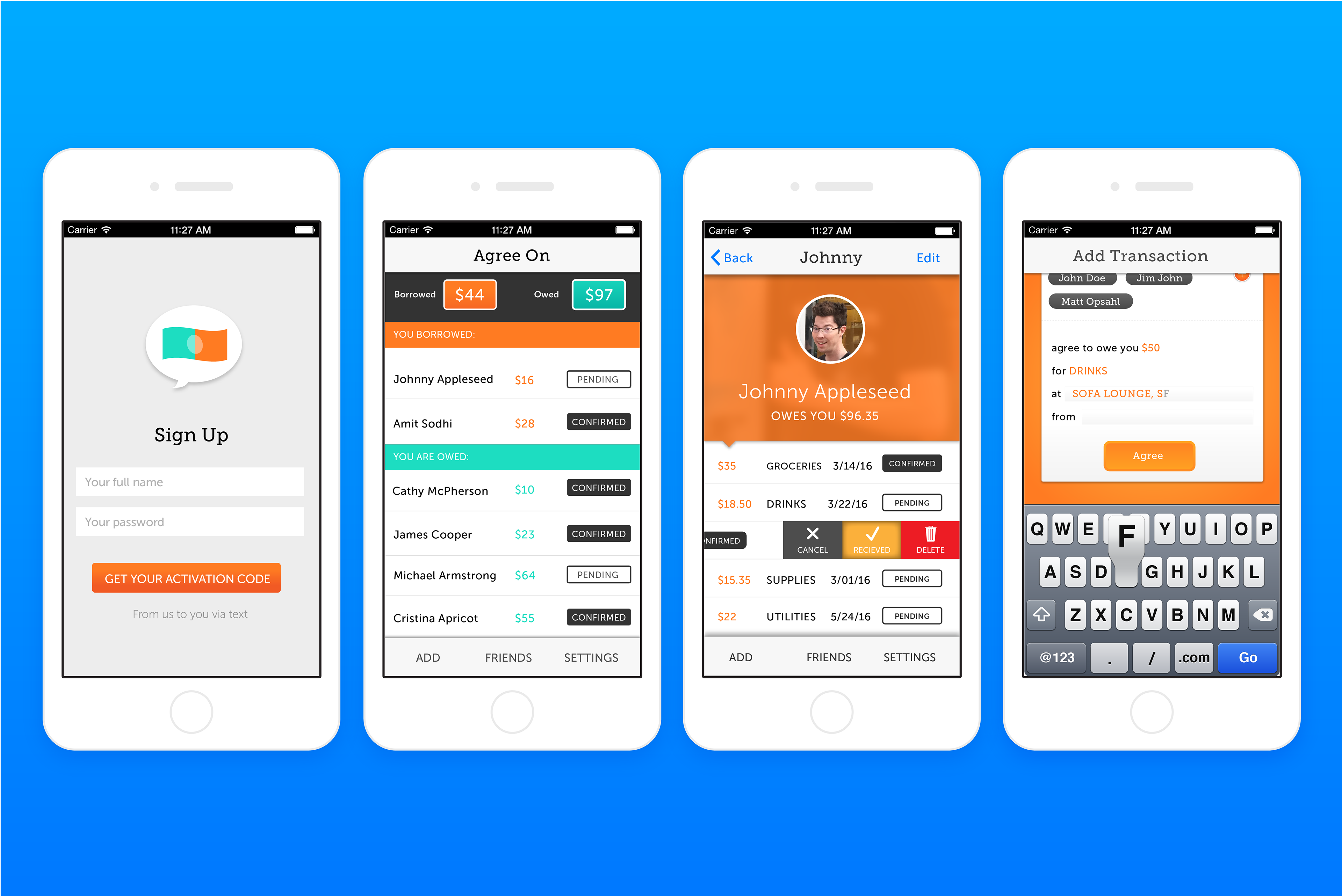 I worked with "AgreeOn" as a freelance client to help resolve UI and UX pain-points with their existing native IOS app that helps friends stay on track to repaying one another for small expenses.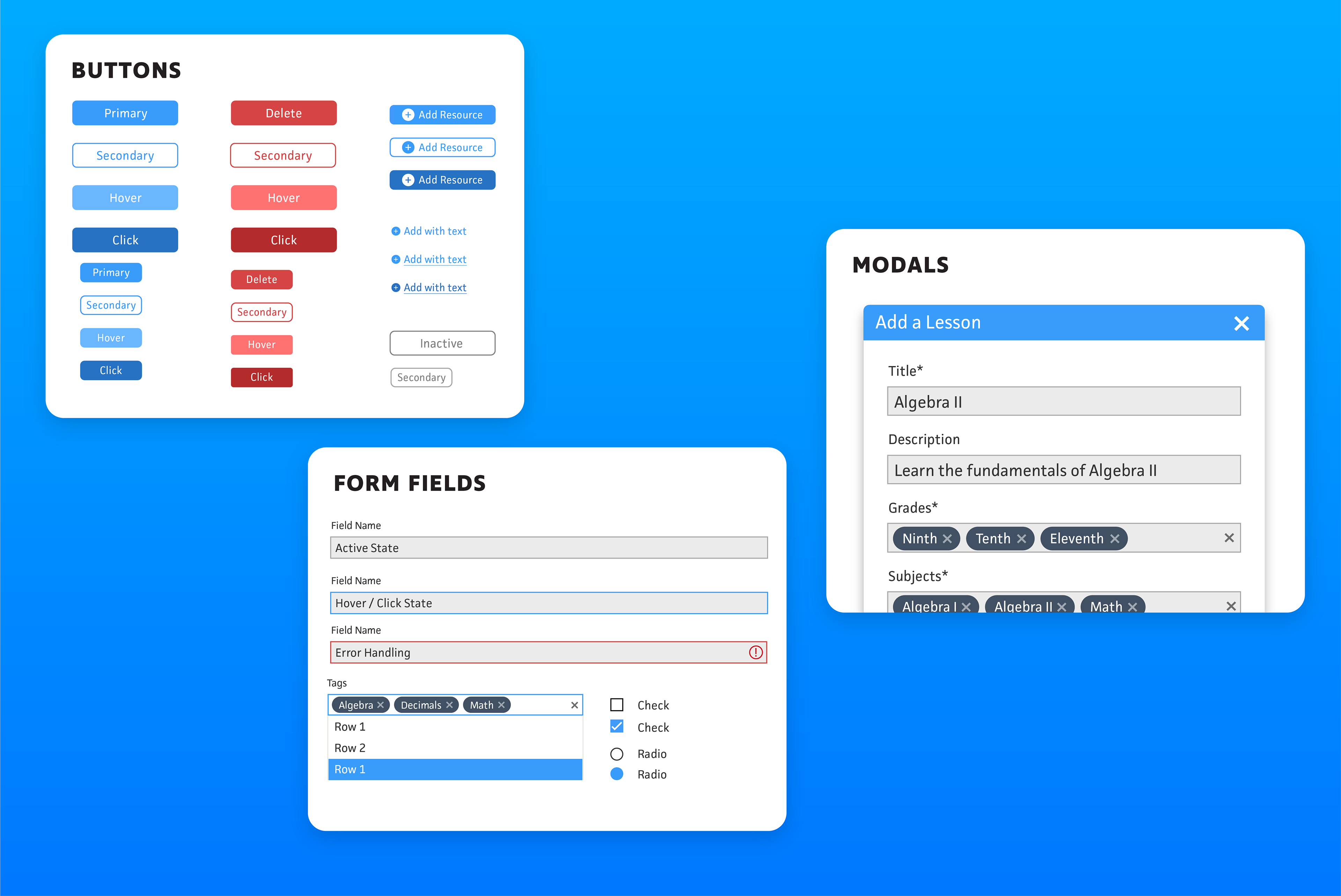 "Ogment" Curriculum Builder
I established a design system for Ogment, which helped bring consistency to UI components across the application, and foster a better understanding within our product team of component types and how they are used.
Work History
EvoText Education 
Senior UI/UX Designer   
2020 - Present   
Ed-Tech  
Lead on "Content2Classroom" B2B and B2C Platform.
User Interface Designer  
2016 - 2020 
Ed-Tech 
"Ogment" Curriculum Builder
Anthropocene Institute (Freelance)
Senior Designer  
2019 - Present 
Science & Tech 
Consulting on mobile apps and web sites
Kaiser Permanente Health Care 
Visual Designer 
2013 - 2016 
Health Care & Cyber Security 
Various Digital Projects 
Leash Anchor (Freelance)
Design & Front-end Developer  
2016 
Pets & Animals 
Responsive marketing site design
Agree On IOS (Freelance)
2013  
Fin-Tech
Native IOS Mobile App
App redesign and focus group testing
Shopping Offset (Freelance)
Design & Front-end Developer  
2011  
Environment & Shopping 
Marketing web site
RUVED Herbal Supplements 
Brand & Web Designer  
2010 - 2012 
Natural Medicine
Branding & eCommerce Web Site
Product Experience 
Content2Classroom 
A multi-product platform that helps textbook publishers build and deliver digital content. As the Senior Designer on the platform, I work across all three of our apps, including our
B2B app
where textbook publishers build digital textbooks, and our two
B2C apps
where their customers (teachers and students) to sign in and access their purchased products.  I collaborated with our product team to design and launch the application in 2019, currently used by 1 million end users in the United States and Canada.
Ogment 
Ogment is a B2B Web Platform that provides curriculum developers and teachers tools to build digital courses, lessons for their students. I worked under Ogment's Chief Creative Officer on creating and improving existing features, including the "Shared Content" feature, and robust tools for our "Curriculum Builder". I created a design system and shared style guide for our team.
Classroom Performance Dashboard
I worked with a nationally recognized Textbook Publisher as a client of EvoText on their English and Math web application platform for high school teachers. I led design for a new robust reporting feature, made changed based on two usability tests, and helped to launch it in 6 months.
User Provisioning Web Portal
I worked with a Textbook Publisher as a client of EvoText to prototype a new web portal that would help school district administrators import thousands of teachers, students and school staff in to a centralized system for provisioning digital textbook products. I worked directly with EvoText CEO, client stakeholders, and collaborated with our UX Designer on wireframe layout and prototyping.
Executive Touch Screen Monitor
As an in-house designer at a National Health Care provider, I led UI and UX Design for a large touch screen monitor in the office of the VP of Cyber Security so they could stay up to date on initiatives and share accomplishments with other executives. This company is one of the United States leading Health Insurance and Health Care Delivery providers, with 12 million members, operating 39 hospitals and more than 700 medical offices, over 300,000 personnel, and more than 80,000 physicians and nurses.
Agree On IOS 
I worked with the founder of Agree on to redesign, test and launch version 2.0 of their existing fin-tech mobile IOS app in 6 months.
eCommerce Shopping Site 
RUVED is an Herbal Supplement company in Seattle, Washington. As the in-house Designer, I led a redesign of our eCommerce home page to promote sales, and made improvements to purchase screens for products.
Matt Opsahl  
 ©​​​​​​​
2021