I am a Senior UI/UX Designer of web application platforms at start-ups and enterprise companies, currently a Senior Designer at EvoText Education.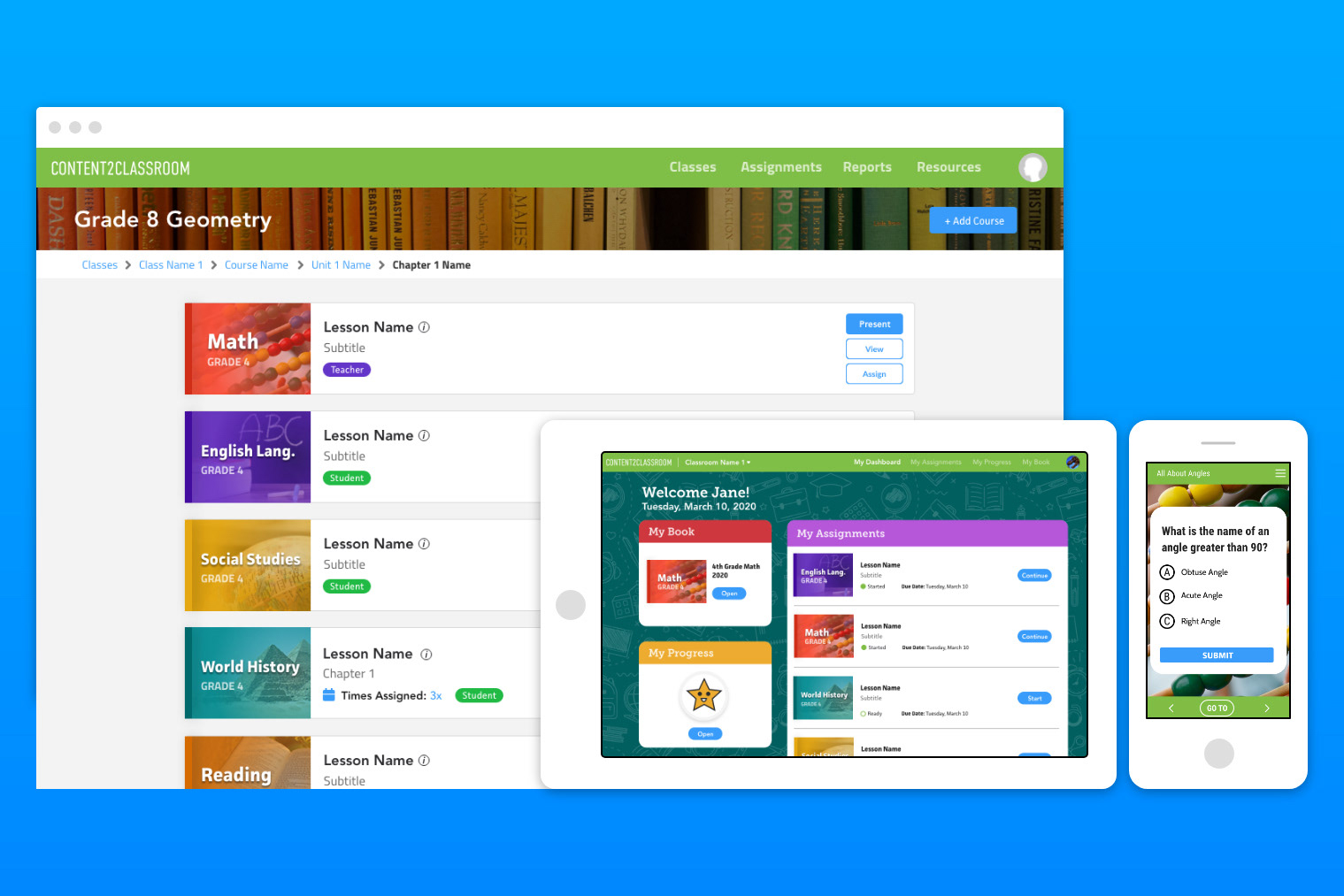 Content2Classroom Platform
As the lead designer at EvoText Education, I collaborated with our cross functional product team to launch this multi-app platform in 2019, which helps textbook publishers build and deliver digital option of their print products. I led the visual design and user experience for the platforms B2C customer facing "Teacher" and "Student" apps, and contribute to creating and iterating features for our B2B Content Management app for publishers to build digital textbooks.
Content2Classroom has over 1 million users in schools across the United States and Canada.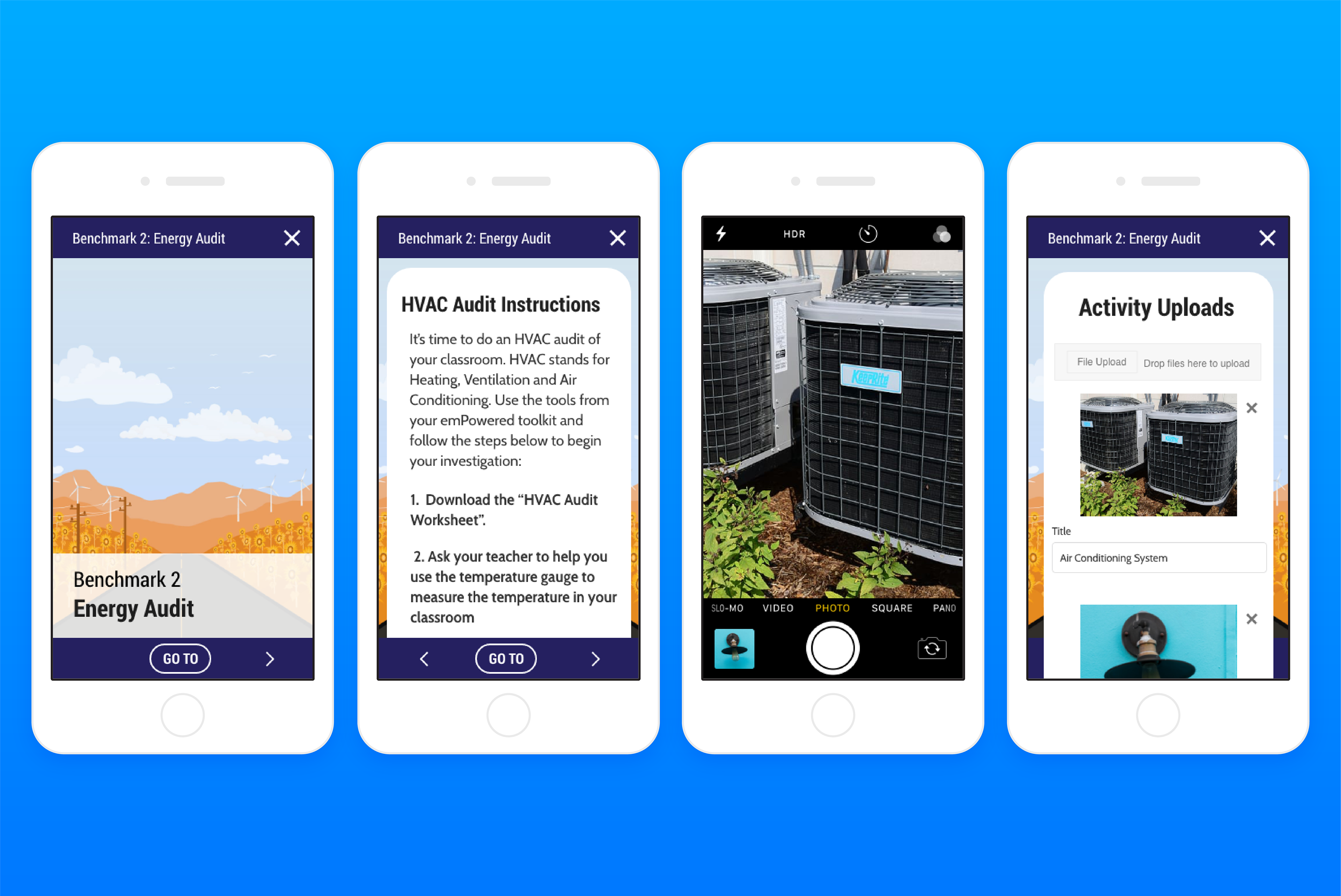 Public School Energy Education Program 
I worked with a national public school program as a client of EvoText to design mobile first lessons that engage students in real-world activities that teach them how to reduce energy consumption in the classroom and at home.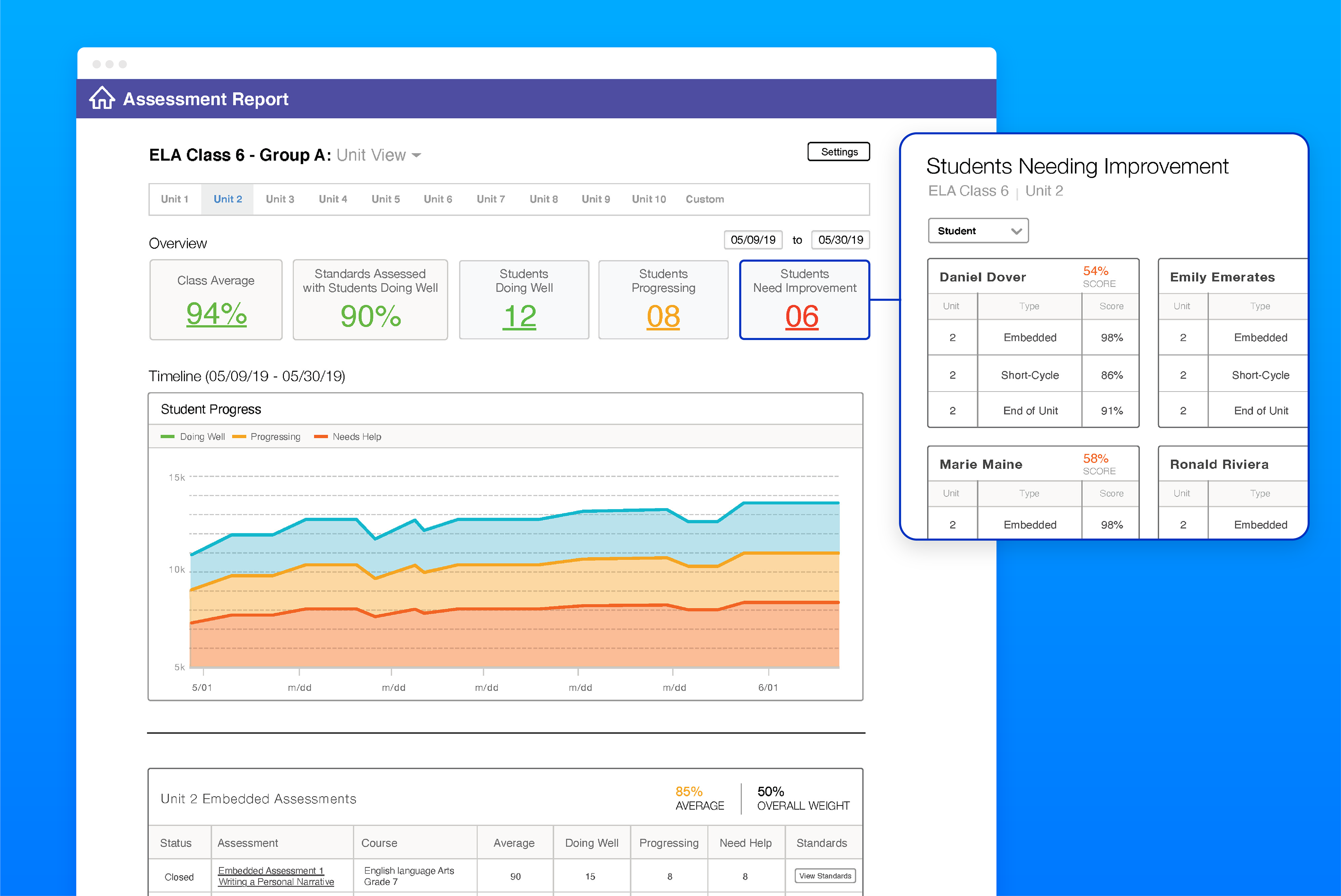 National Textbook Publisher   
I prototyped and tested a grade book report to help high school teachers assess classroom performance on tests and state learning standards.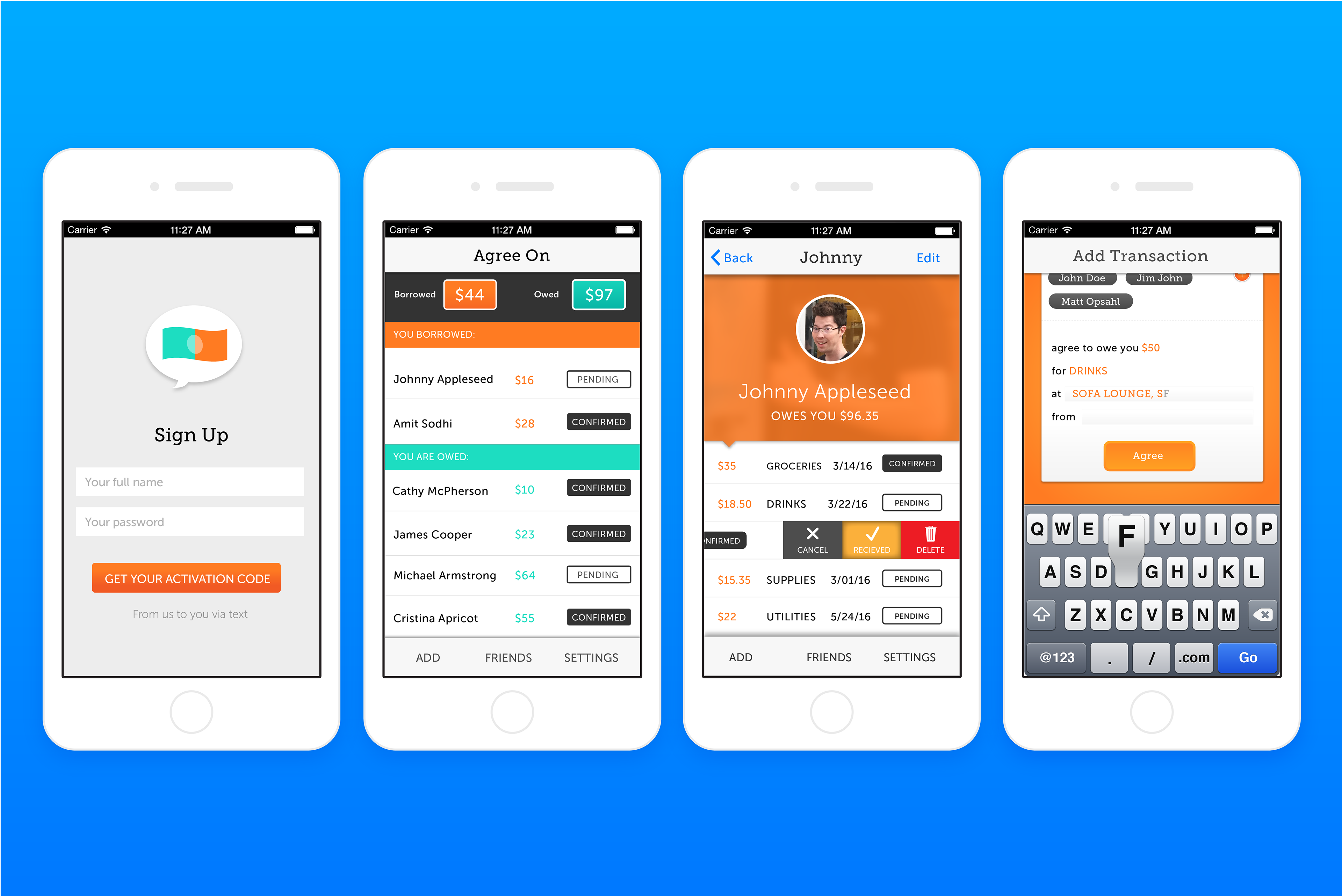 I worked with "AgreeOn" as a freelance client to help resolve UI and UX pain-points with their existing native IOS app that helps friends stay on track to repaying one another for small expenses.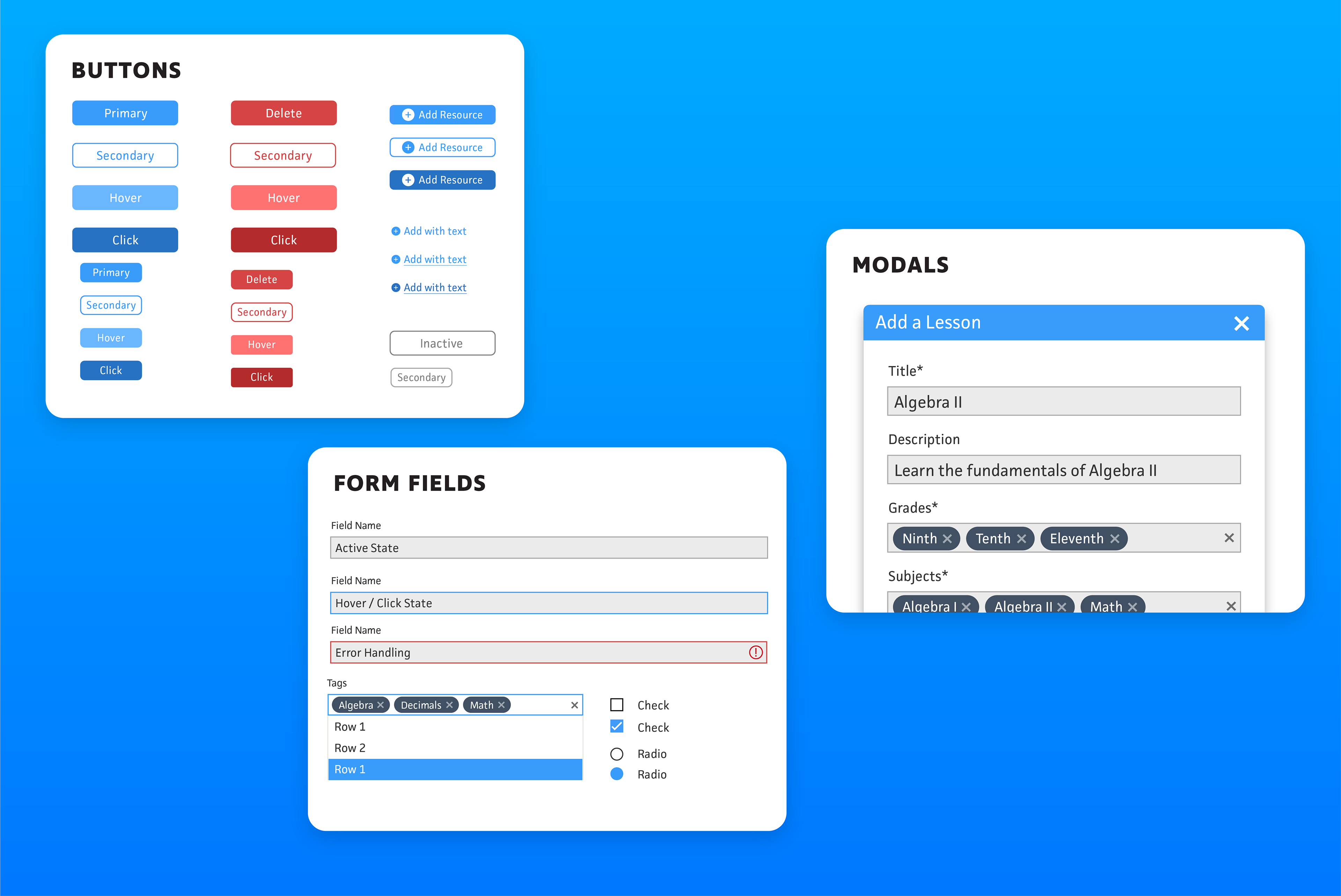 "Ogment" Curriculum Builder
I established a design system for Ogment, which helped bring consistency to UI components across the application, and foster a better understanding within our product team of component types and how they are used.
Work History
EvoText Education 
Senior UI/UX Designer (Promotion)   /  2020 - Present   /  Seattle, WA (Remote)  
 am a Senior Designer for Content2Classroom, a B2B and B2C web application platform that helps textbook publishers build and deliver digital textbooks, with 1 million end users in the USA and Canada. I collaborated with our cross functional product team to launch in 2019. I own the end-to-end process of creating new features, refine existing features based on research and user feedback, collaborating with internal and external stakeholders. I established and continue to maintain our product design system. I help on-board new designers, and provide feedback in 1:1 sessions.

User Interface Designer  /  2016 - 2020 / Boston, MA (On-Site)
I worked under the Chief Creative Officer for Ogment, a curriculum management web application for K-12 Schools and administrators to build and deliver digital lessons. I contributed to the visual design of core features including "Workspaces" and "Sharing Content". I established a design system for both teacher and student apps, and increased product team communication by developing a shared style guide site.

Kaiser Permanente Health Care 
Visual Designer  /  2013 - 2016  /  Oakland, CA 
I served as a Visual Designer in the Cyber Security / IT Department for one of the United States leading health care plans and providers, with 12 million members, 300,000 employees, and 39 hospitals. I collaborated with executives to develop internal team web sites to house projects and strategy documents, and collaborated with engineers to build them. I lead UI/UX Design for a large touch screen monitor in the VP of Cyber Securities office for them to share projects and initiatives with other executives. I led branding for two conferences in Northern California with 500+ attendees.

RUVED Herbal Supplements 
Brand & Web Designer   /  2010 - 2012   /  Seattle, WA 
As the sole designer for this Ayurvedic natural medicine company, I led the brand experience across packaging, advertising and web. I led a redesign of our eCommerce site that increased awareness for low selling products. I helped increase sales of our product lines and made ancient traditional medicine relatable to the modern consumer.

Freelance Projects
Occasionally I will work with my own clients in addition to my day job.
Anthropocene Institute (Freelance)
Senior UI & UX Designer  / 2019 - Present  / San Francisco, CA (Remote)
I freelance on various digital projects with this silicon valley organization that creates international partnerships between entrepreneurs, investors, and governments to develop new technologies that offer solutions for climate change and energy efficiency. Some projects I have contributed to include strategy and UX suggestions for a mobile app, and a re-design of their business-facing web site.
Leash Anchor (Freelance)
Designer & Front-end Developer  / 2016  / Seattle, WA
I worked with a freelance client to design and develop a site to promote a new pet product. I established a design language for the brand using research, personas, and establishing brand attributes. I established UI and UX Design for the site by creating wireframes, design mock-ups and presenting options to the product founder. I was the front-end development for the site, coding using HTML and CSS. We launched the site in 2 months with higher than projected customer purchases.
Agree On IOS (Freelance)
Product Designer / 2013 / San Francisco, CA
I worked with the founder of Agree On as a freelance project to redesign their finance app that helps friends and family be accountable for replaying one another for small expenses. I helped facilitate a focus group with users to gain feedback on design options and needs, and improved functionality of core features based on this data. We relaunched version 2.0 in 6 months with increased engagement. 
Shopping Offset (Freelance)
Designer & Front-end Developer / 2010 / Seattle, WA  
I worked with the founder of Shopping Offset to design and develop a site that provides eco-conscious consumers a resource of sustainable business in the Seattle Area.
Matt Opsahl  
 ©​​​​​​​
2021