Matt Opsahl 
Senior UI/UX Designer of web application platforms at start-ups and enterprise companies.
Currently

:
Content2Classroom.  
Prev

:
 Kaiser Permanente​​​​​​​, AgreeOn IOS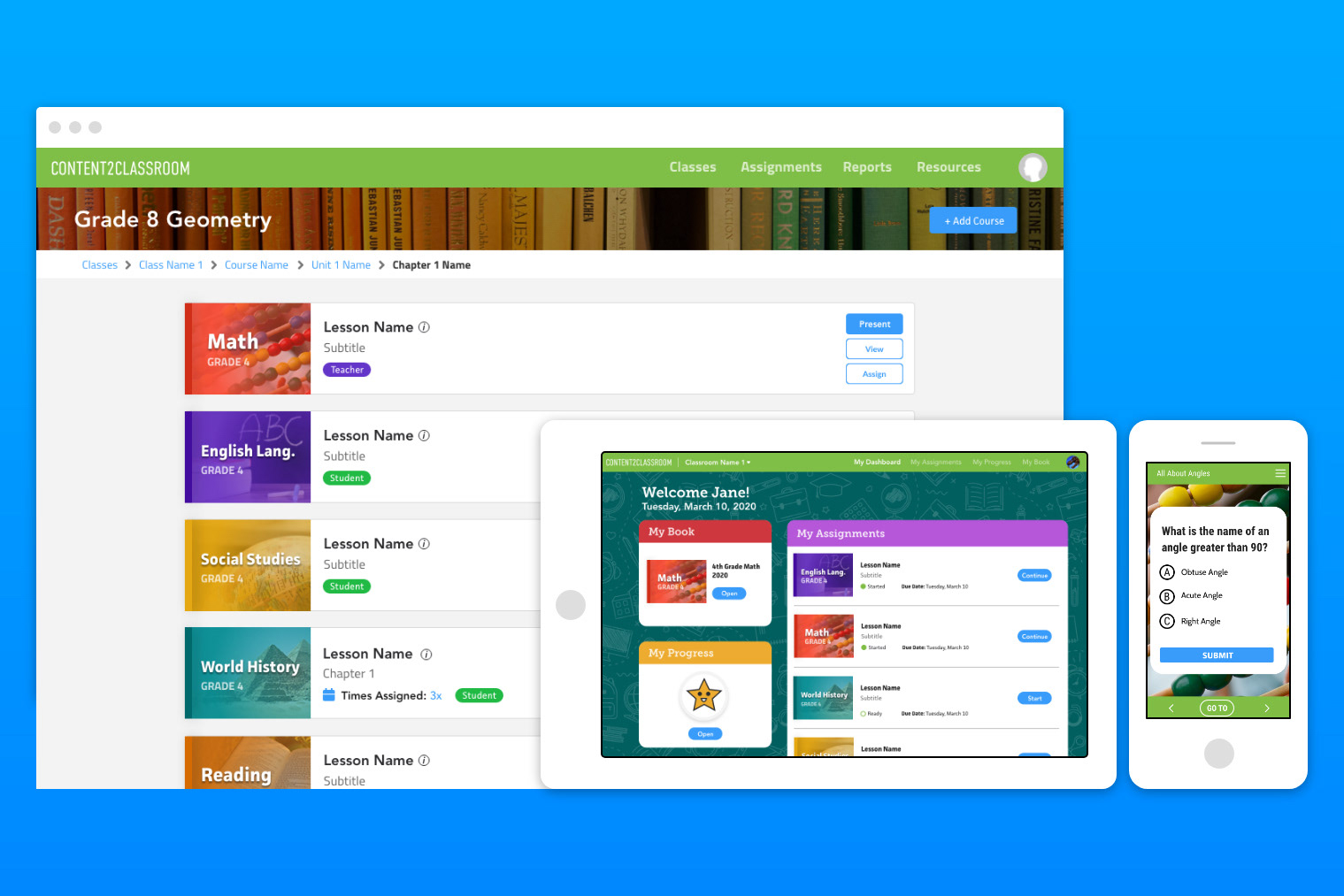 Content2Classroom Platform
As the lead designer at EvoText Education, I collaborated with our product team to launch a multi-product platform that helps textbook publishers build a digital option of their print products, with separate apps for teachers and students to access and interact with purchased products.
Content2Classroom has over 1 million users in schools across the United States and Canada.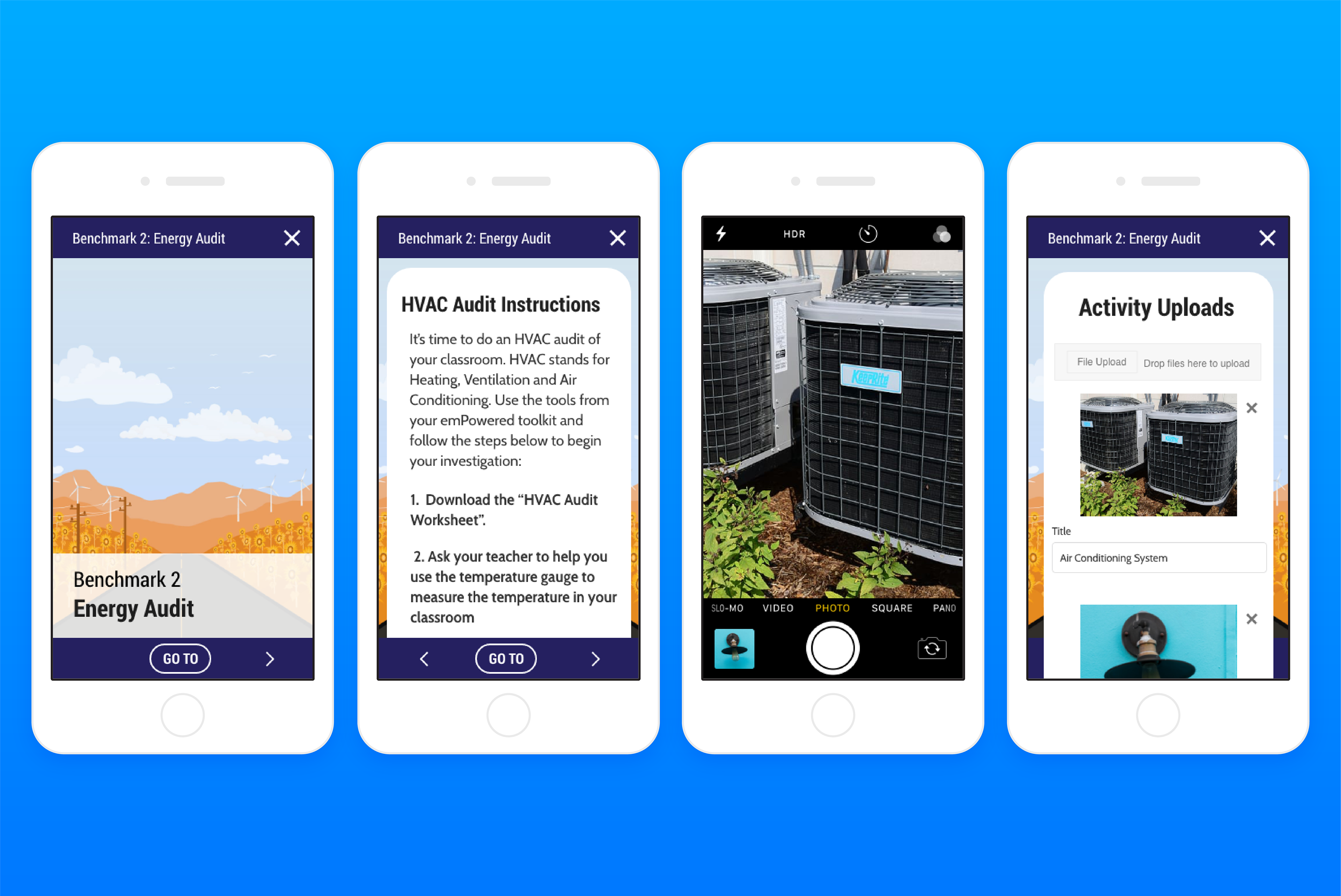 Public School Energy Education Program 
I worked with a national public school program as a client of EvoText to design mobile first lessons that engage students in real-world activities that teach them how to reduce energy consumption in the classroom and at home.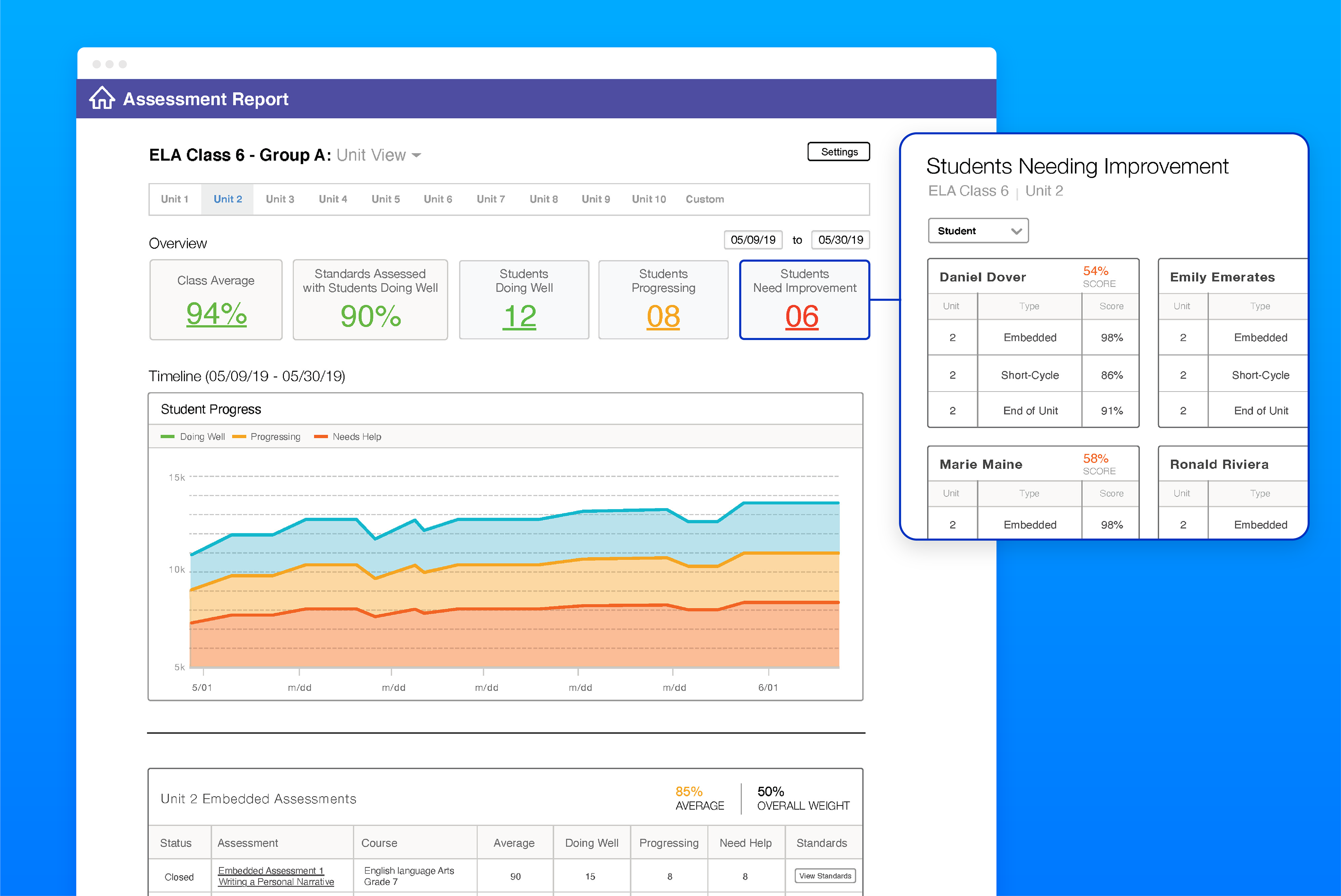 National Textbook Publisher   
I prototyped and tested a grade book report to help high school teachers assess classroom performance on tests and state learning standards.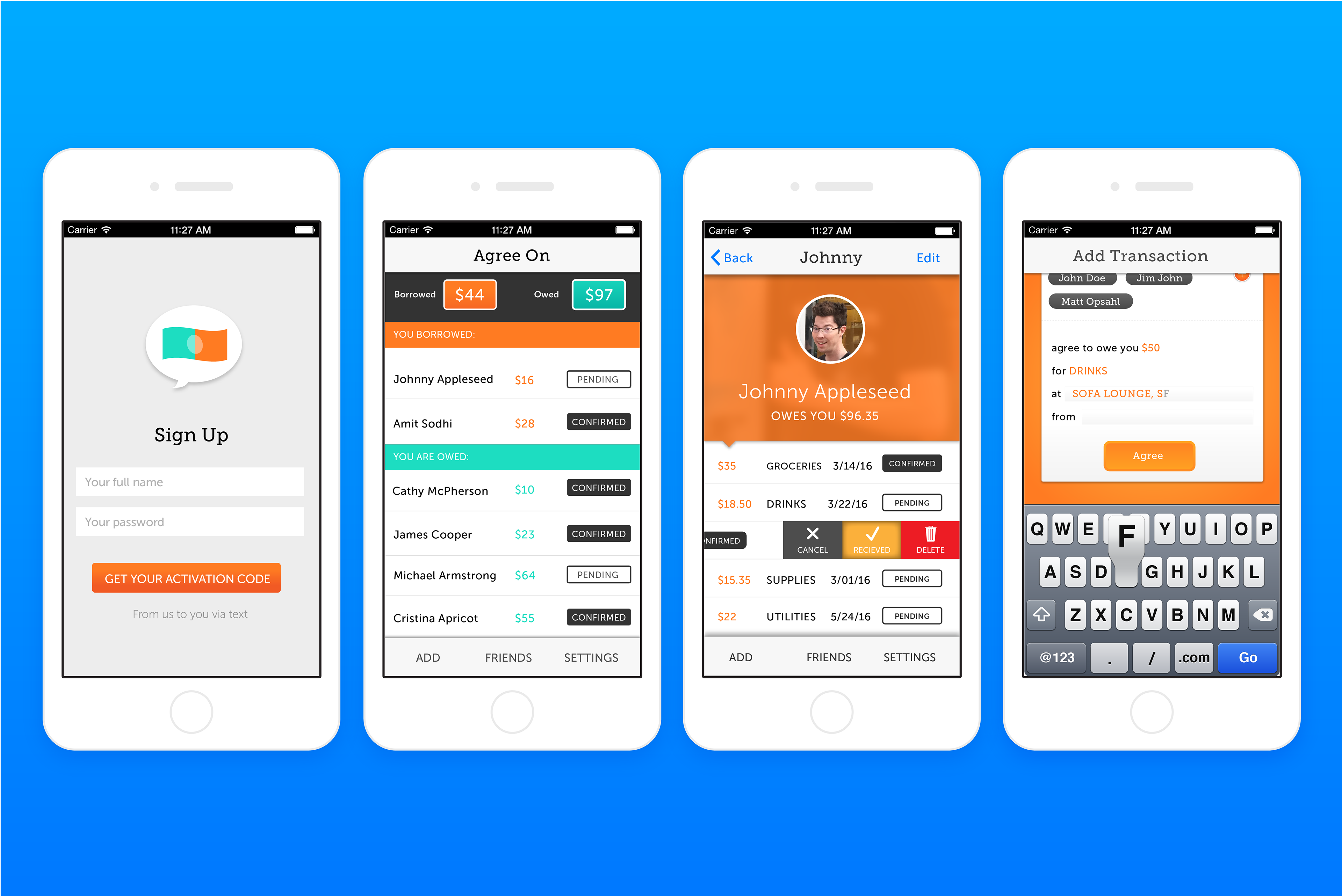 I worked with "AgreeOn" as a freelance client to help resolve UI and UX pain-points with their existing native IOS app that helps friends stay on track to repaying one another for small expenses.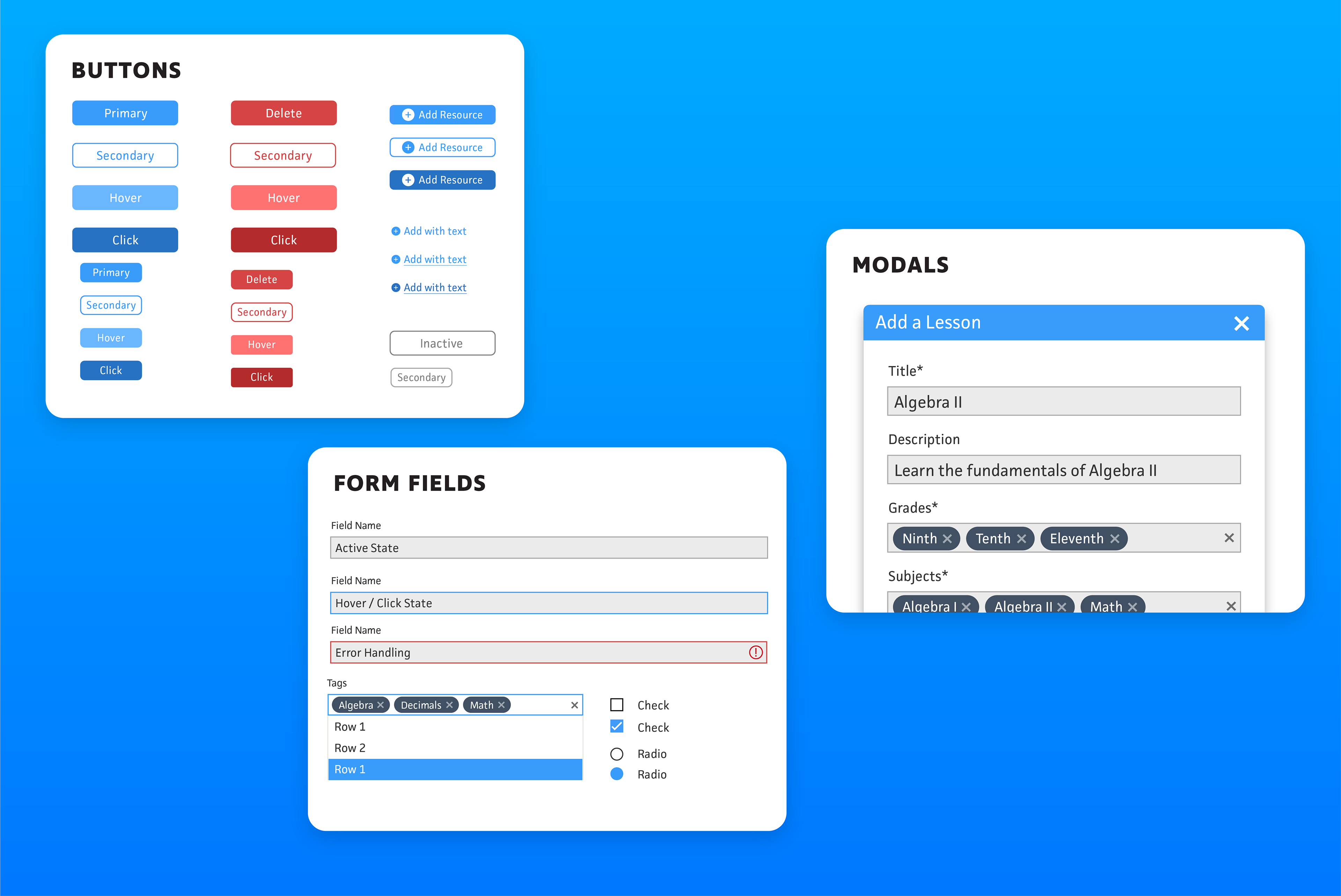 "Ogment" Curriculum Builder
I established a design system for Ogment, which helped bring consistency to UI components across the application, and foster a better understanding within our product team of component types and how they are used.
Work History
EvoText Education 
Senior UI/UX Designer   
2020 - Present   
Ed-Tech  
Lead on "Content2Classroom" B2B and B2C Platform.
EvoText Education 
User Interface Designer  
2016 - 2020 
Ed-Tech 
"Ogment" Curriculum Builder
Anthropocene Institute (Freelance) 
UI/UX Designer   
2019 - Present 
Science & Tech 
Consulting on mobile apps and web sites
Kaiser Permanente Health Care 
Visual Designer 
2013 - 2016 
Health Care & Cyber Security 
Various Digital Projects 
Leash Anchor (Freelance)
Design & Front-end Developer  
2016 
Pets & Animals 
Responsive marketing site design
Agree On IOS (Freelance)
2013  
Fin-Tech
Native IOS Mobile App
App redesign and focus group testing
Shopping Offset (Freelance)
Design & Front-end Developer  
2011  
Environment & Shopping 
Marketing web site
RUVED Herbal Supplements 
Brand & Web Designer  
2010 - 2012 
Natural Medicine
Branding & eCommerce Web Site
Product Experience 
Content2Classroom 
@ EvoText
Ed-Tech    
B2B & B2C Web Application Platform 
1 Million Users (USA/Canada)
"Ogment" Curriculum Builder
@ EvoText

Ed-Tech  
Web Application   
Content management and builder tools. 
"English & Math Web Platform" 
@ EvoText

Ed-Tech   
Web Application    
Desktop & Tablet    
Robust analytics and reporting
"High-School Math Web Platform"
Ed-Tech   
Web Application   
Credentials for multiple users
"School District Roster & Provisioning Portal" 
Ed-Tech 
District Admin Portal 
Screen prototype for admins to provision materials to 10K users.
Touch Screen Monitor
Cyber Security   
55" Touch Screen Monitor located in the office of the VP of Cyber Security
"Agree On" IOS (Freelance)
Fin-Tech   
Native IOS Mobile App   
App re-design & usability testing
eCommerce Shopping 
@ R.U.VED Supplements
Natural Medicine  
eCommerce web site  
Profile pages for products
Matt Opsahl  
 ©​​​​​​​
2021