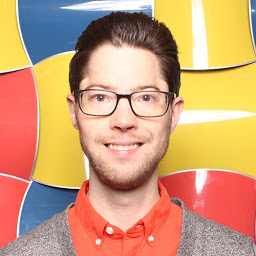 I am:  
A Senior Product Designer with a focus on web application platforms. I have 10 years of experience as a designer at small start-ups, and enterprise companies. I'm currently a Senior Designer at EvoText Education. Previously I was a Visual Designer at Kaiser Permanente Health Care, and a Brand Designer at RUVED Supplements before that. I actively work on web and product design with my own clients. 
I am skilled in:  
Interface design, user experience, design systems, and being a friendly, positive team member. 
Understanding user pain-points from research or testing, and using design to help them succeed in using that product or workflow by making information and actions more clear. 
Companies whose products benefit people's lives in industries that include education, healthcare, security, finance, and other areas. 
I want to work in-house on a product team for a web or mobile application who have established an end-to-end design process. I want to grow my skills in prototyping, and potentially collaborate with a UX Researcher analyzing and applying feedback from usability tests or focus groups. 

Thanks for seined me a message! I'll respond within 24-48 hours.