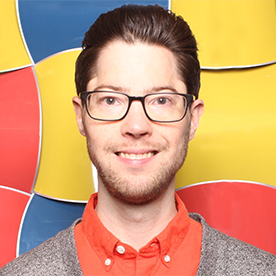 My name is Matt and I am a
UI / UX Designer
living in Seattle, Washington with 10 years experience as a designer, working at fast-paced start-ups (EvoText Education Technology) and at enterprise companies (Kaiser Permanente Health Care) to launch new products, and iterate features over time.
My main skills include: 
user interface design, user-centered decisions, click prototypes, and product design systems.
I am currently the Lead Designer at
EvoText 
for our B2B and B2C education technology web platform 
Content2Classroom
. Content2Classroom provides textbook publishers tools to build interactive, digital options of their textbooks, then make them available to teachers and students through separate responsive web apps where they can access and interact with their purchased products. I worked with EvoText's product team to develop, design, and launch Content2Classroom in 2019, which has allowed several enterprise publishers to deliver a digital option of their curriculum to schools nationwide. 
Previously I was a Visual Designer in
Kaiser Permanente
Health Care's Cyber Security Department, where I worked with stakeholders to design data visualizations and presentations that communicated performance of programs that keep patient records and our data cloud safe. I also worked with Front-End Engineers to build internal team web sites to increase communication, and lead branding and marketing for two Cyber Security conferences in California with 500+ attendees. Plus, I actively take on freelance design projects with start-ups and local businesses, like
Leash Anchor
Pet Accessories, and
Agree On
Finance
I'm currently looking a new full-time
role as an in-house Mid-Senior UI/UX or Product Designer on a B2B or B2C product team.