As a UI Designer at EvoText Inc I lead the visual design portion of our new portfolio site with goals to re-establish our services and gain new clients. The existing site didn't display our current services prominently enough, while the look spoke more to students than business decision makers. The challenge would be designing a site that would strike a balance between feeling like an education company while communicating a business focus.​​​​​​​
A kick-off meeting with leadership allowed us to determine the experience as a whole did not present a clear path to contact us for our services.  Our desired clients of school districts and education publishers are particularly budget conscious; we wanted to convey ourselves as an approachable partner within budget. We wanted to refocus our strategy and provide a clear call-to-action, which provided us with a sense of direction for the project.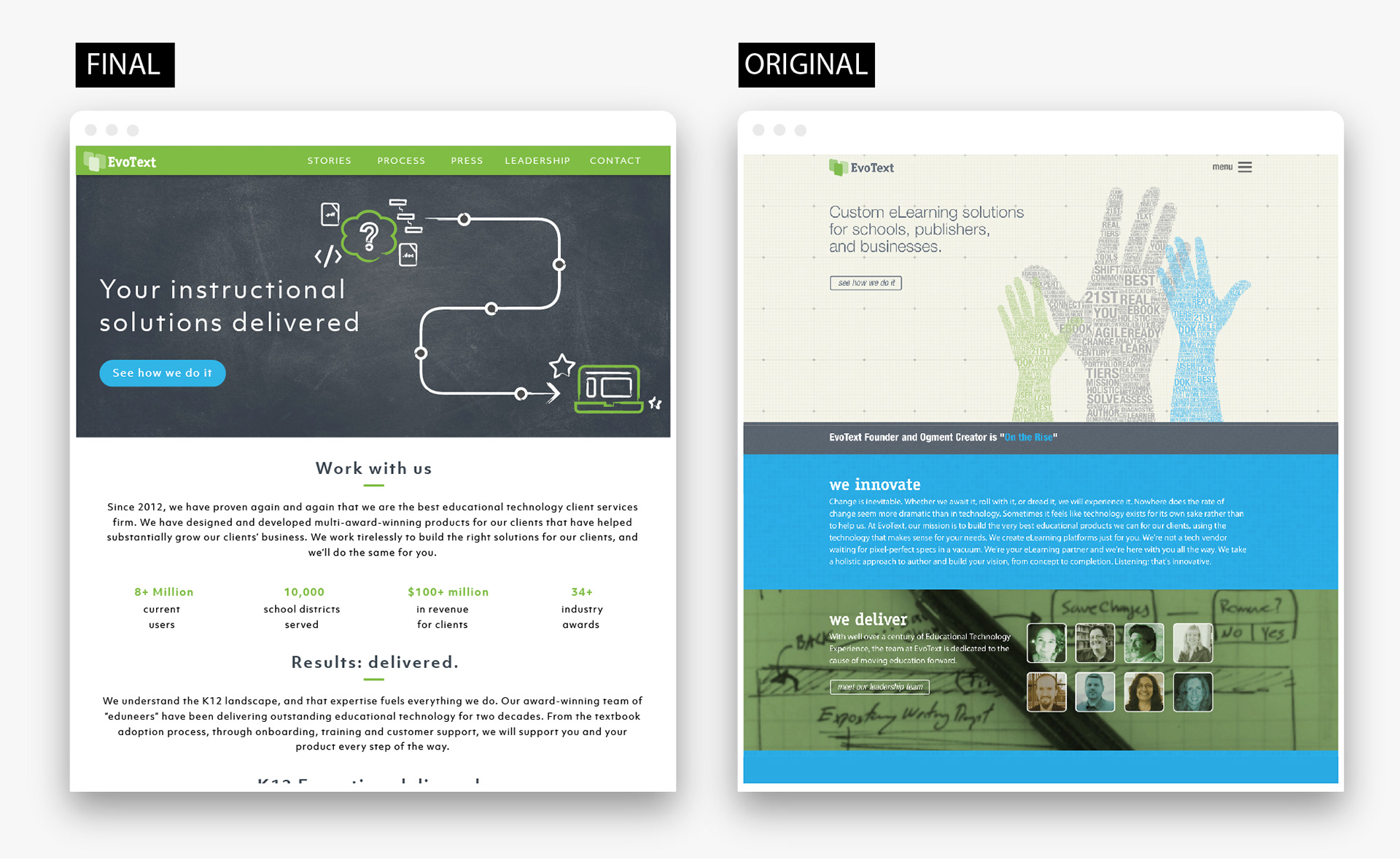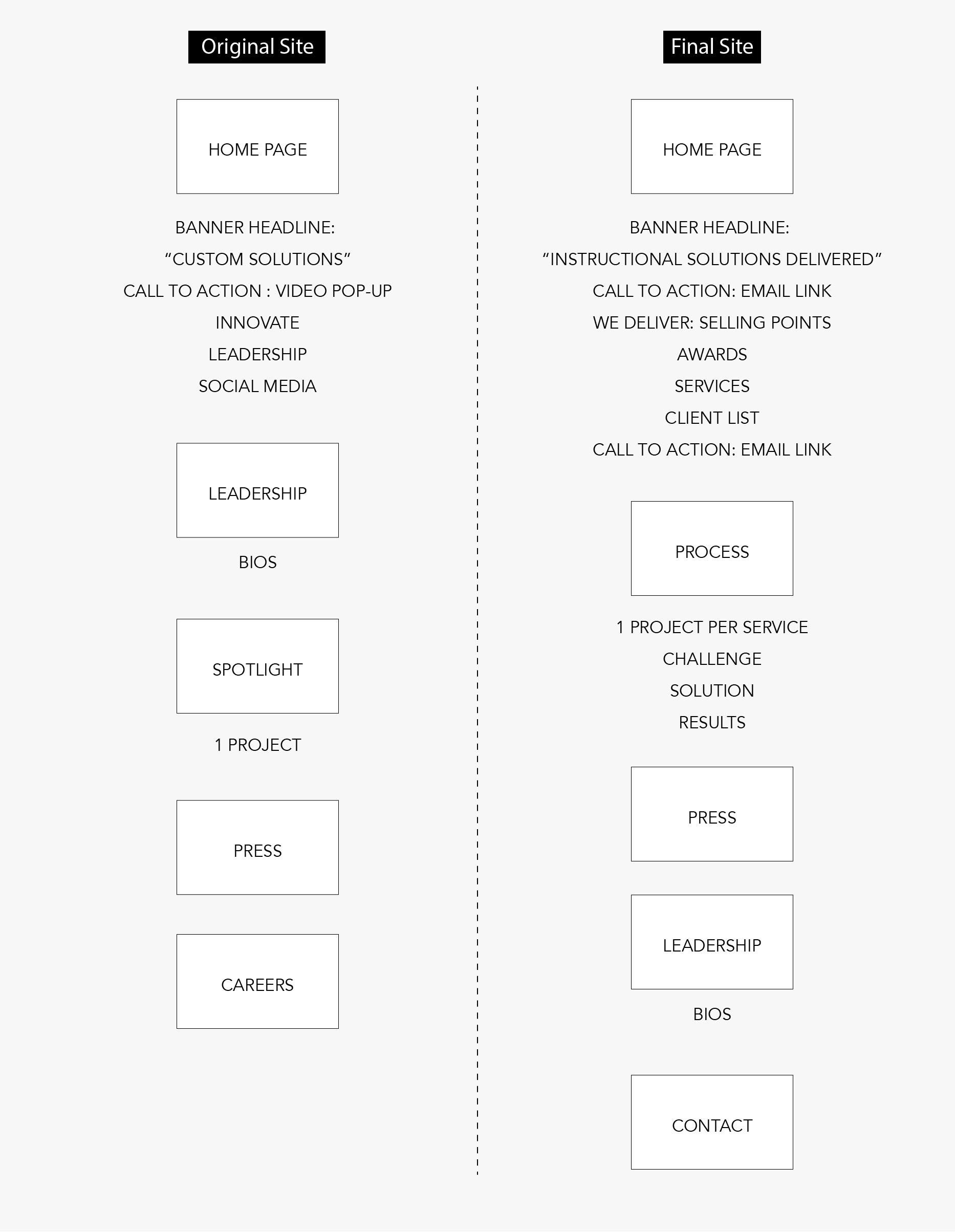 Our first round of wireframes focused on layout and new section of key messaging. We chunked the content in to our main points : Hero banner with our mission based slogan, services we deliver, how we partner with clients to solve problems, familiar pain points, how we can help, awards and "Contact Us". I collaborated with our marketing lead on flow while she wrote the content.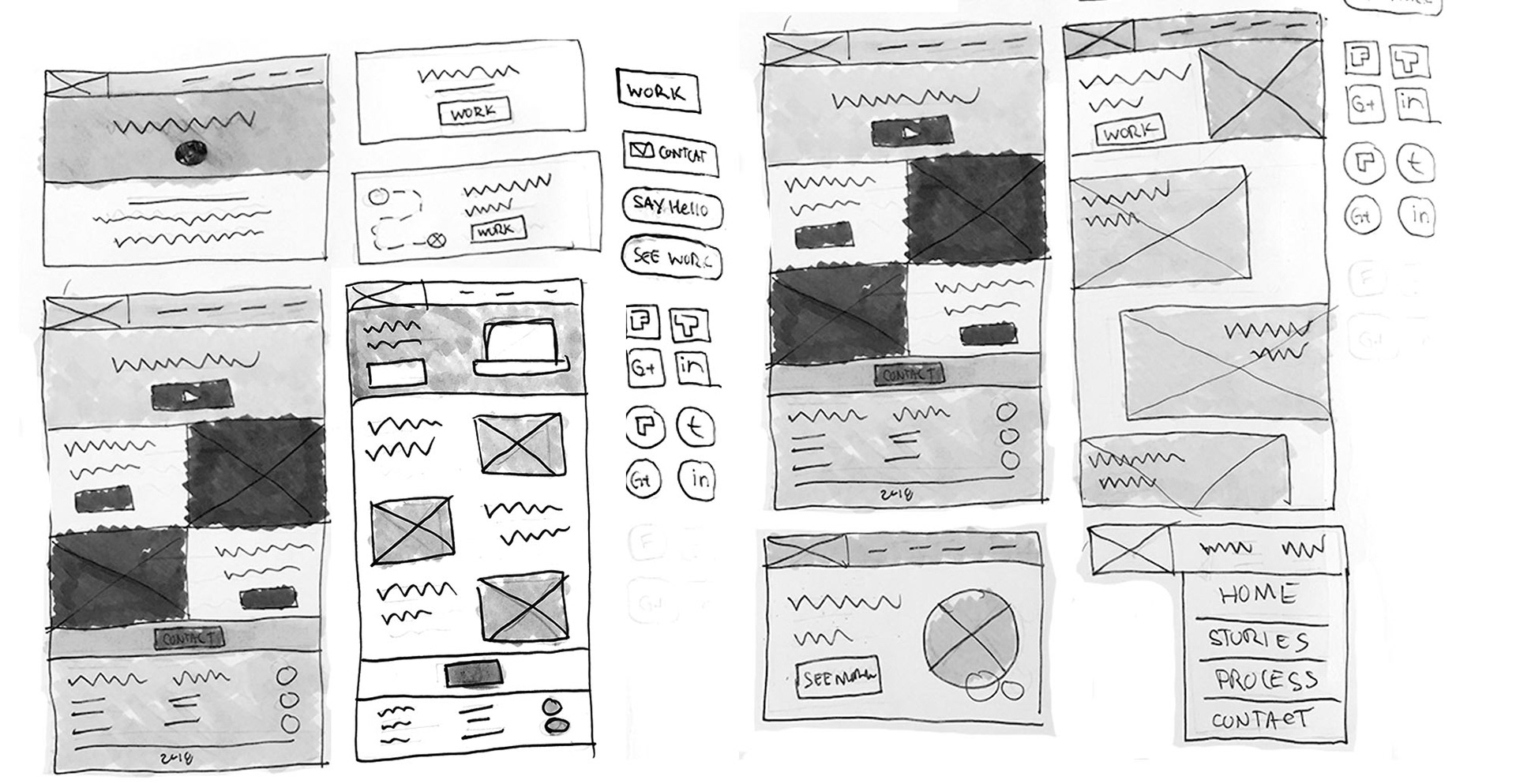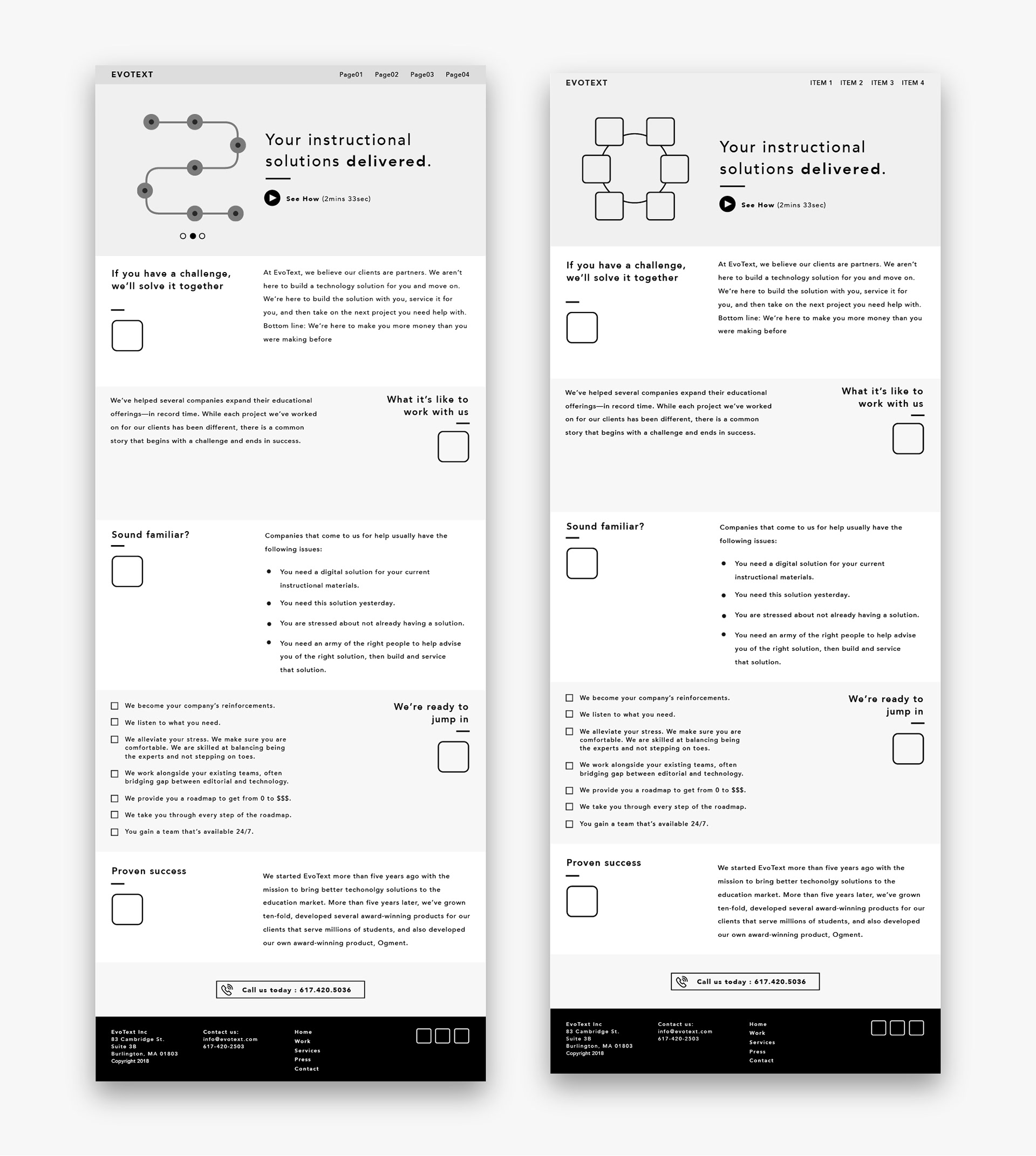 I presented two style options: one geared towards students - playful and colorful, the other geared towards business people - professional and minimalist. We determined that while EvoText represented both, we needed to lean on the business end of the spectrum since our clients are the decision makers, not students.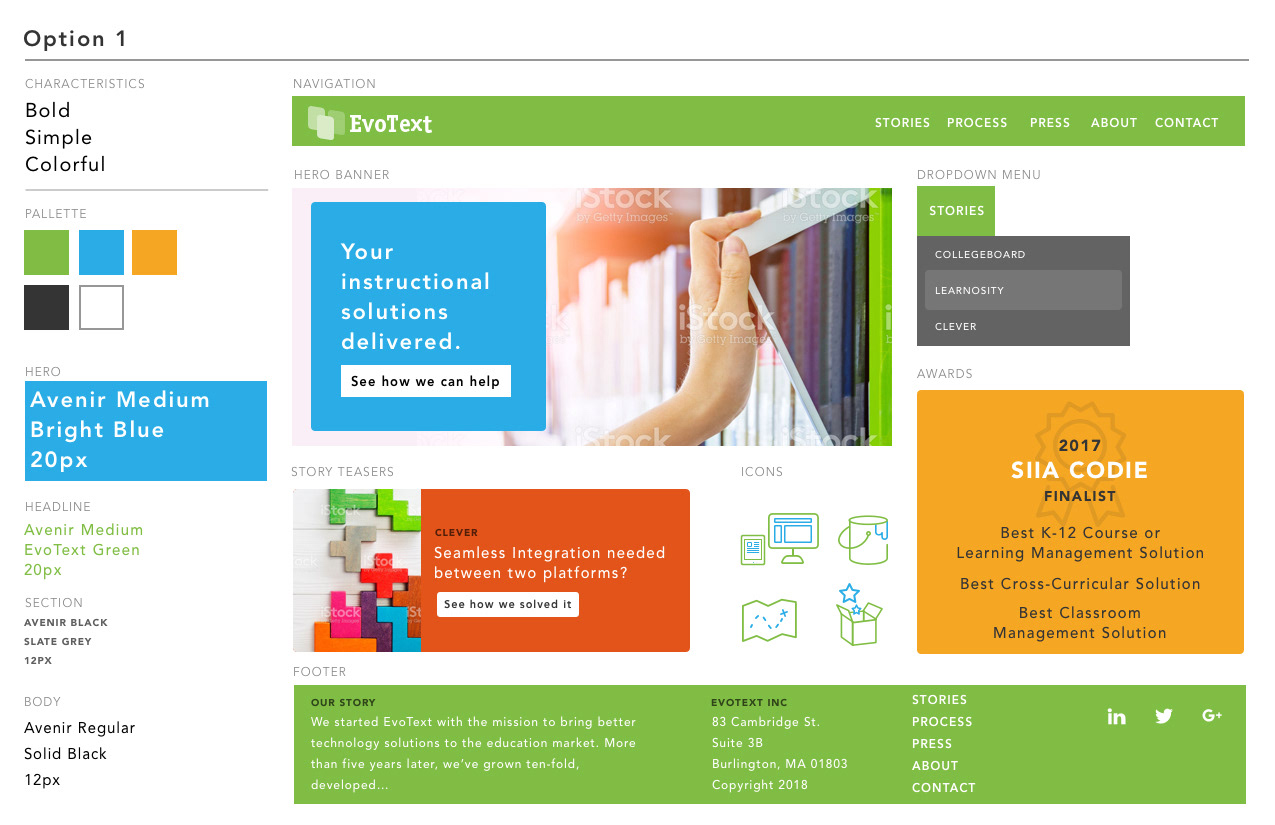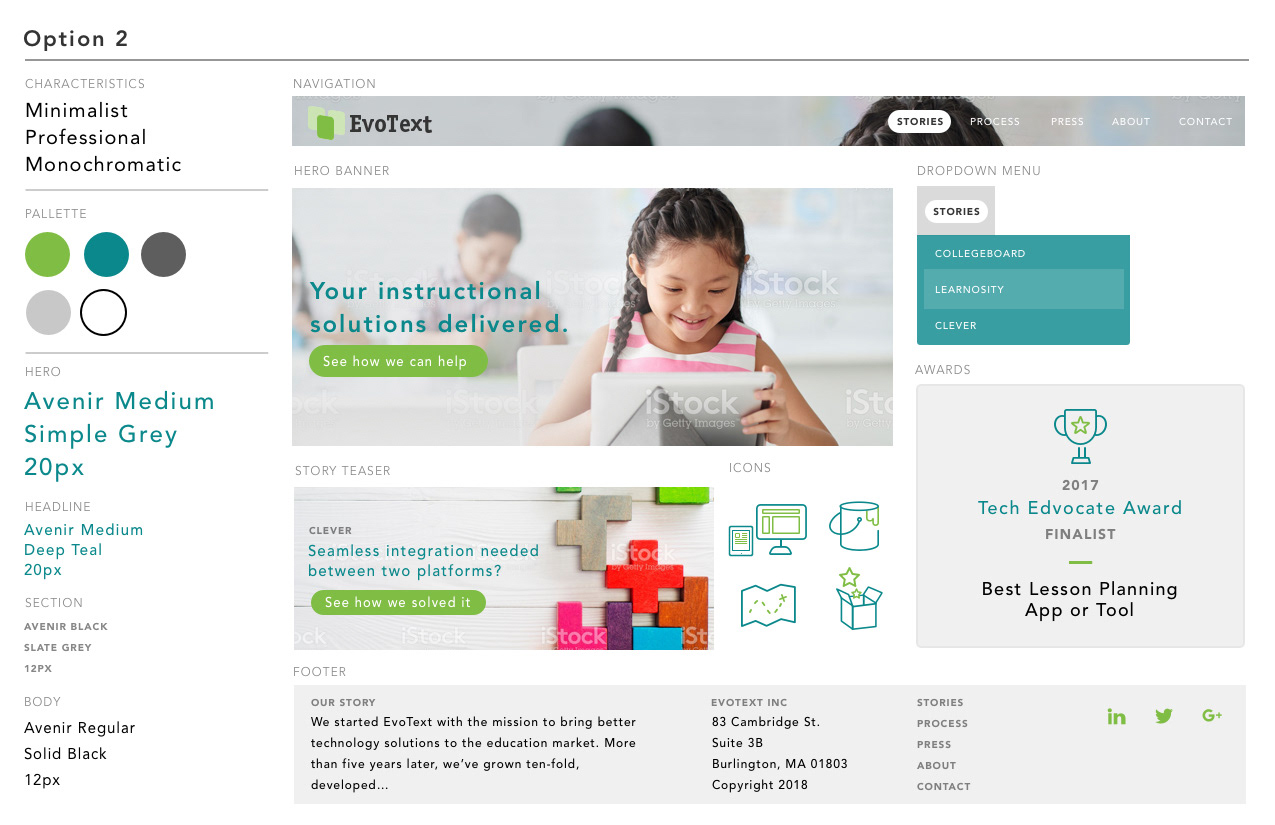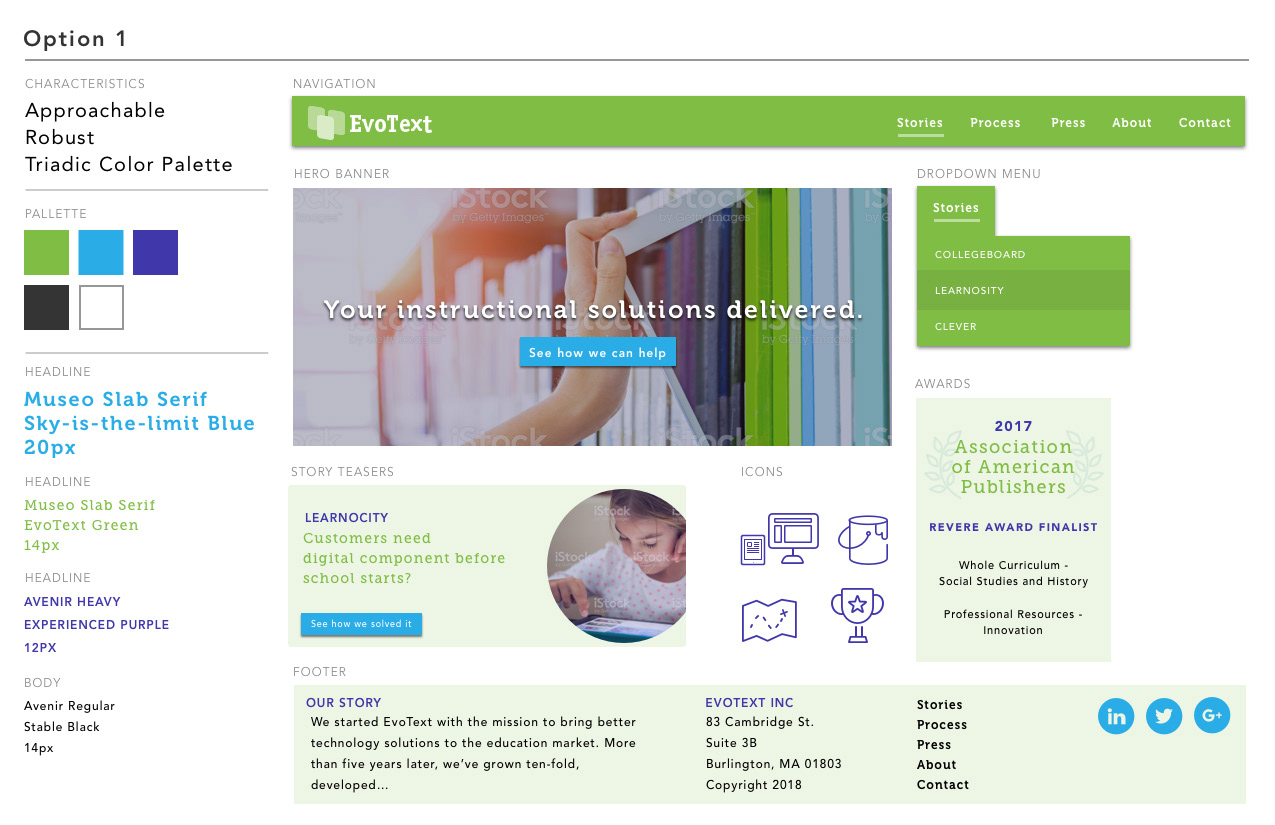 Our final design focused on our brand colors, green, chalkboard black and clean white. We changed our typography from the youthful slab serif to a clean san serif for a simple and professional feel.
The hero banner with a chalkboard sketch representing our solution based approach communicated our job while tying our services to schools.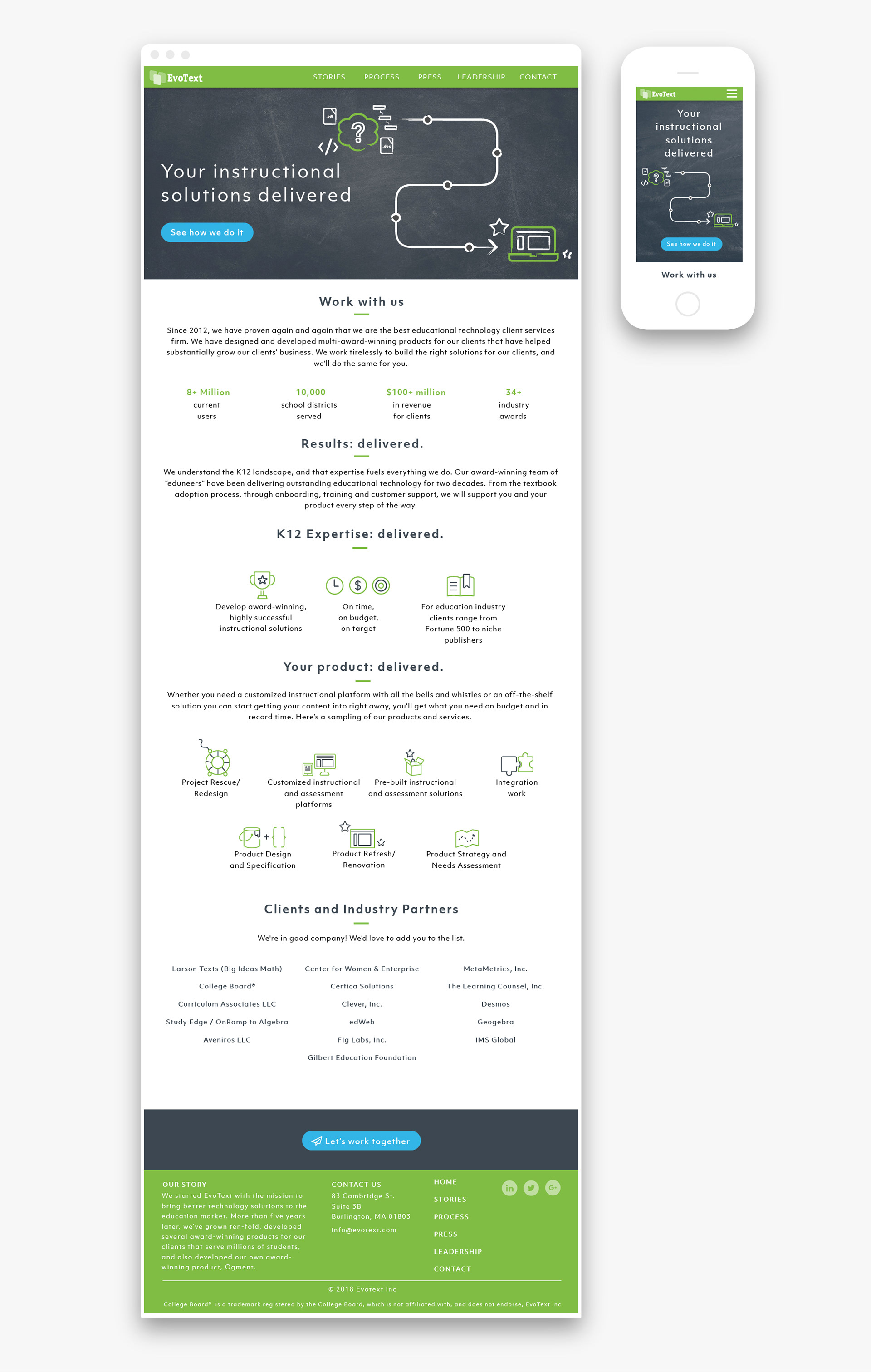 We add a new section called "Stories" that showcased client work. We utilized photos to bring the stories to life and called out results in bold blocks at the top of each page.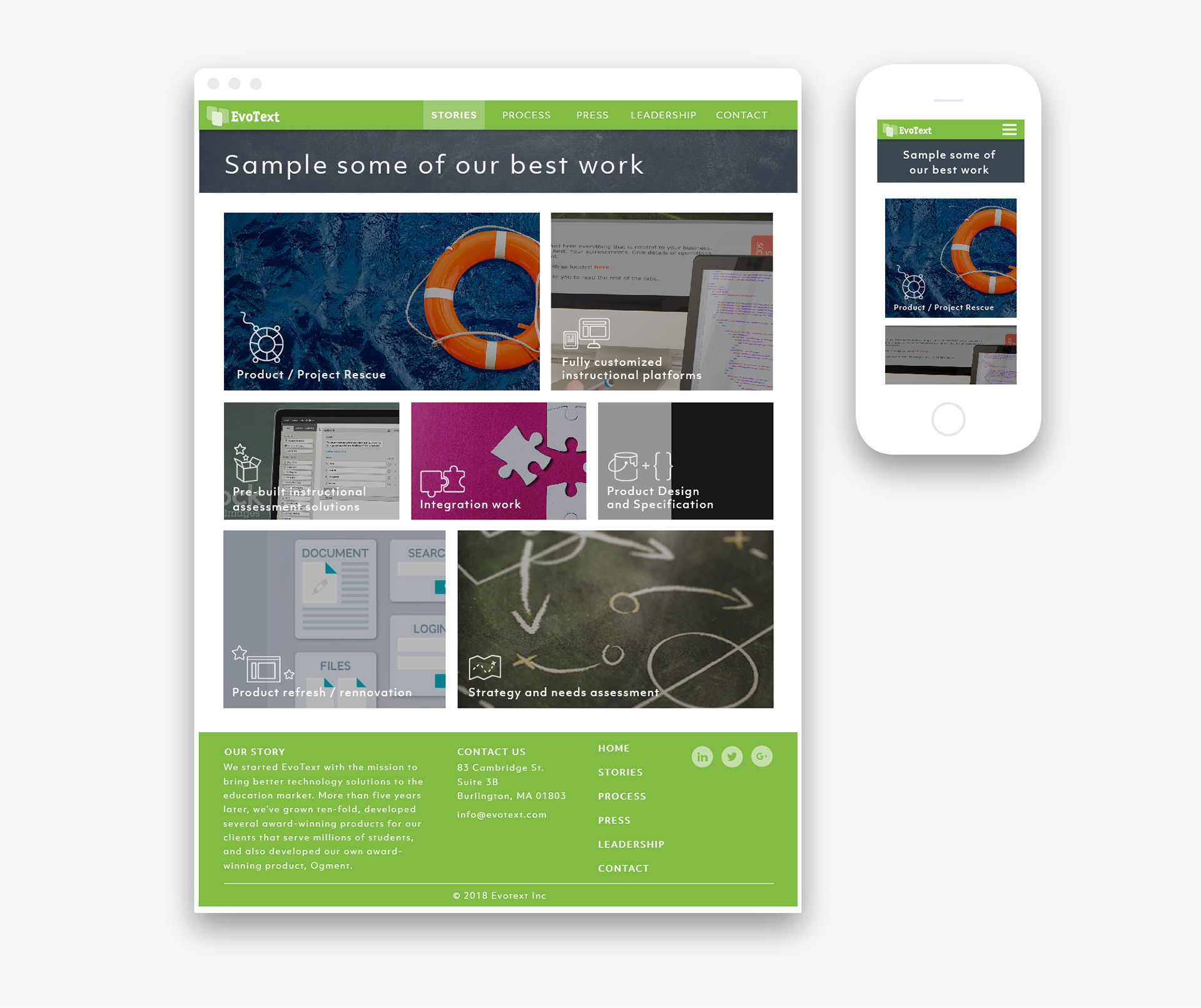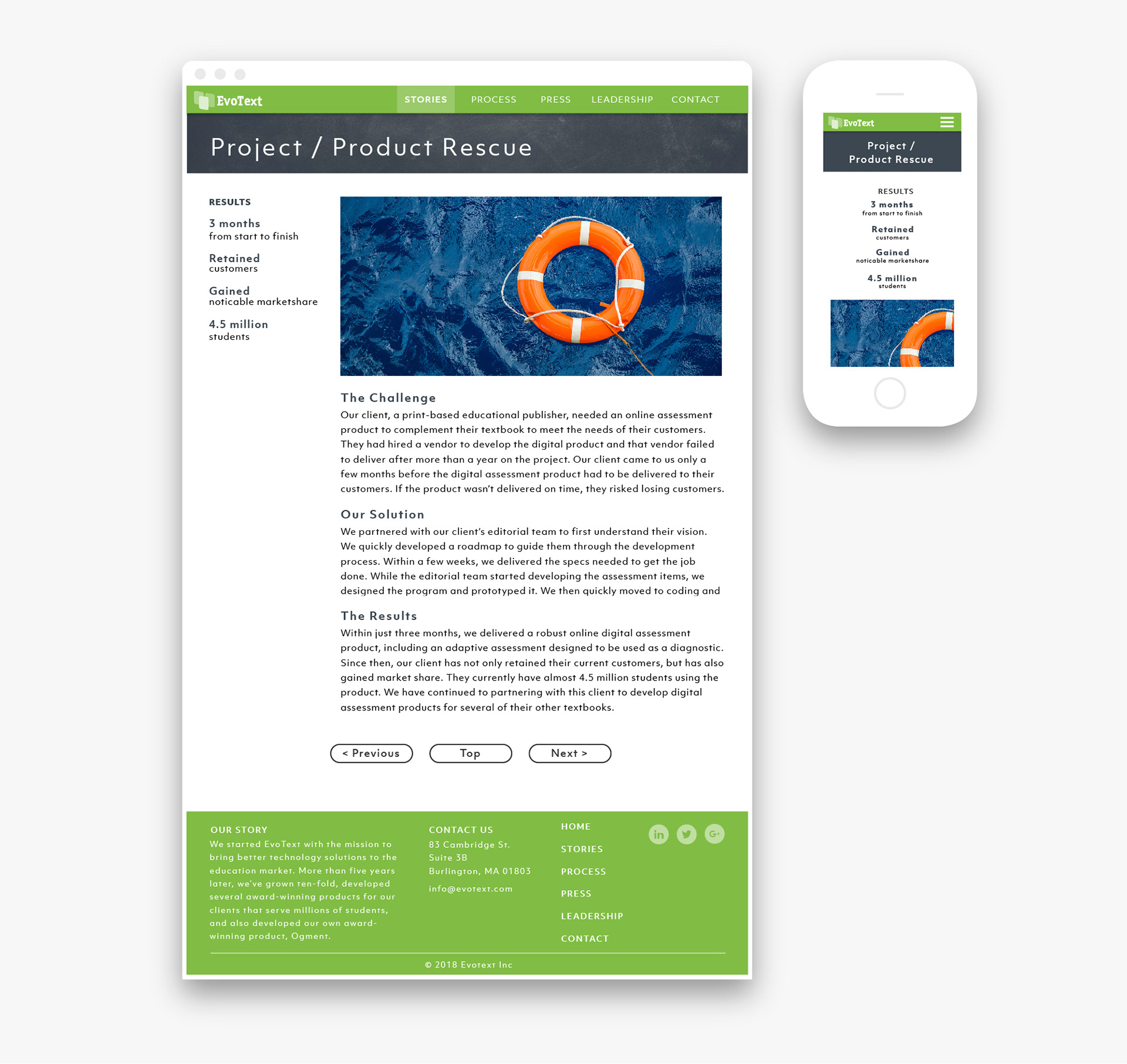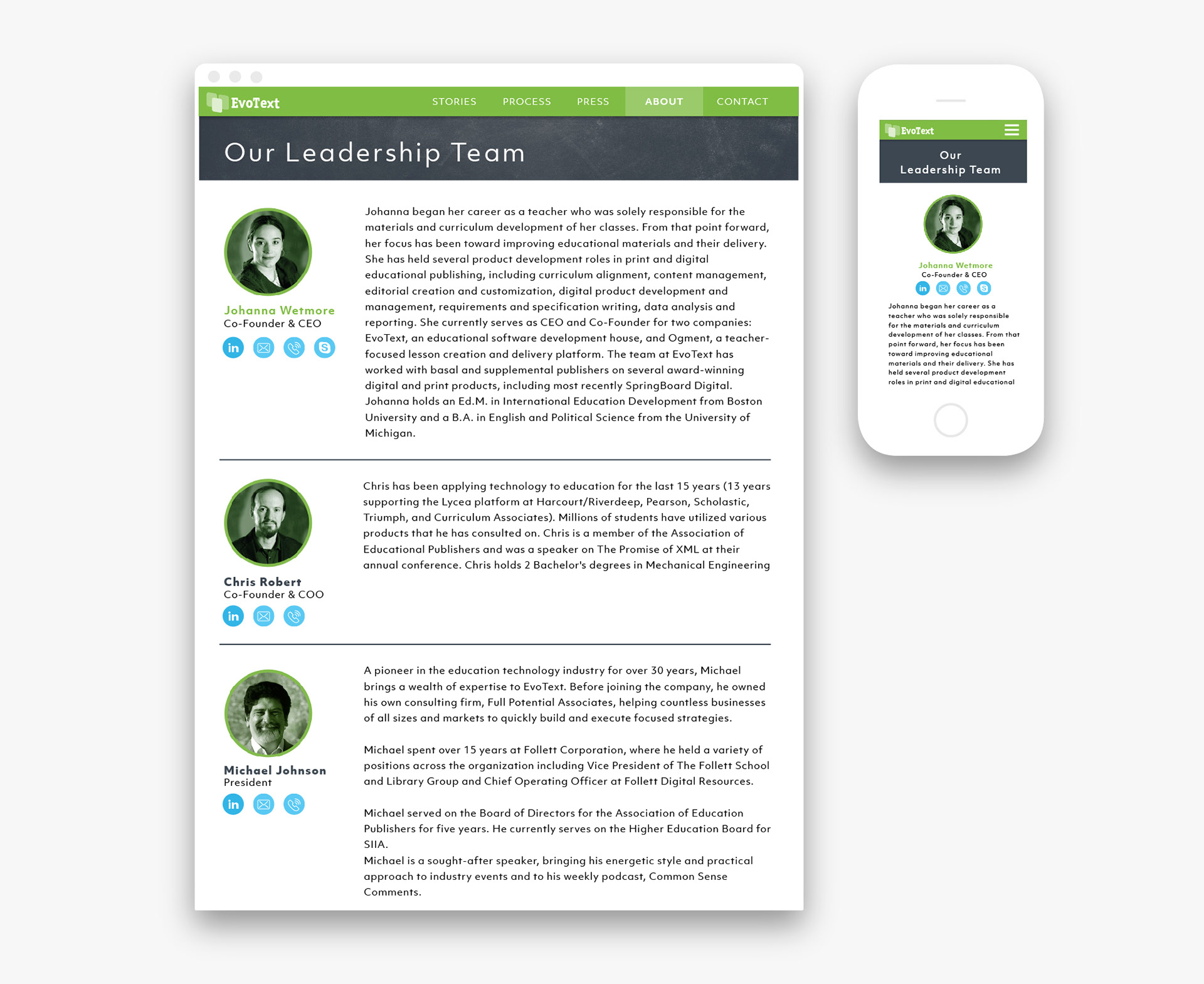 Result  
The EvoText dot com is now live. Our CEO and marketing team feels even more confident in promoting our services with a site that provides a fresh starting point in gaining new clients.