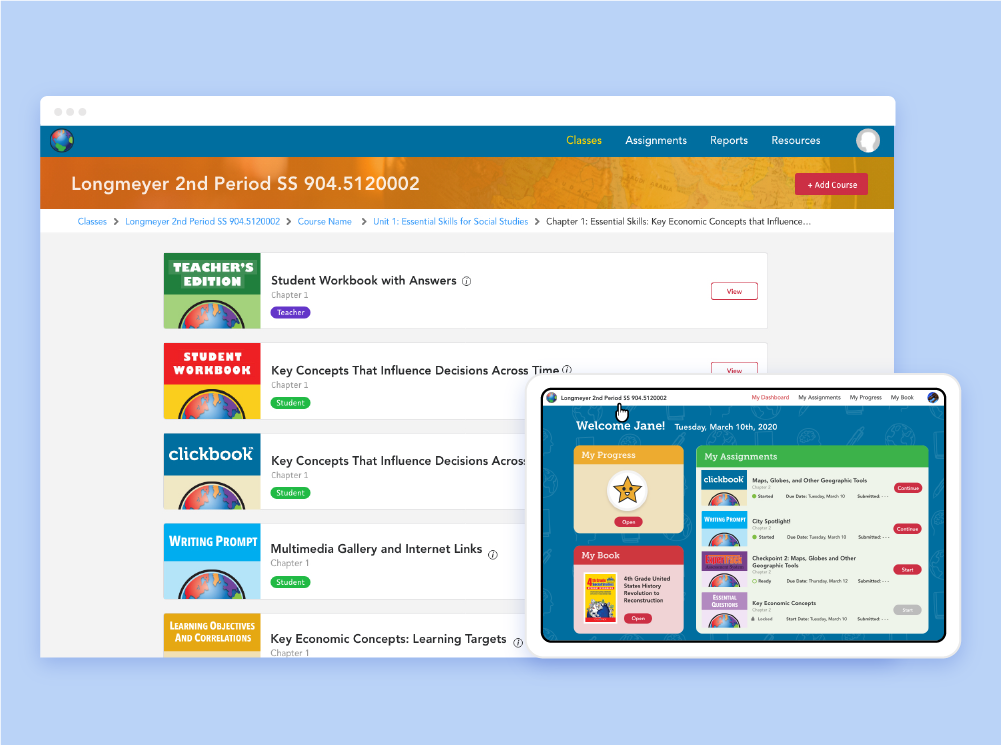 Gallopade Curriculum offers a platform for teachers and students to access their social studies classroom assignments and interactive textbooks in the classroom and at home.
The Problem
The user experience of Gallopade's existing platform made it difficult for teachers and students to access textbooks and assignments quickly and easily.
Project Goal
Design a new platform for Gallopade's products, consisting of separate teacher and student applications.
User Interface Design  +  User Experience Design   +   Client Discovery  +   Problem Solving

Timeline: 
6 Months
    Team Size: 
10 People     
Devices: 
Google Chromebook, Tablet
The Results
123455

Understanding the problem 
Gallopade shared pain-points with their existing platform that they wanted to resolve with the one EvoText would build for them: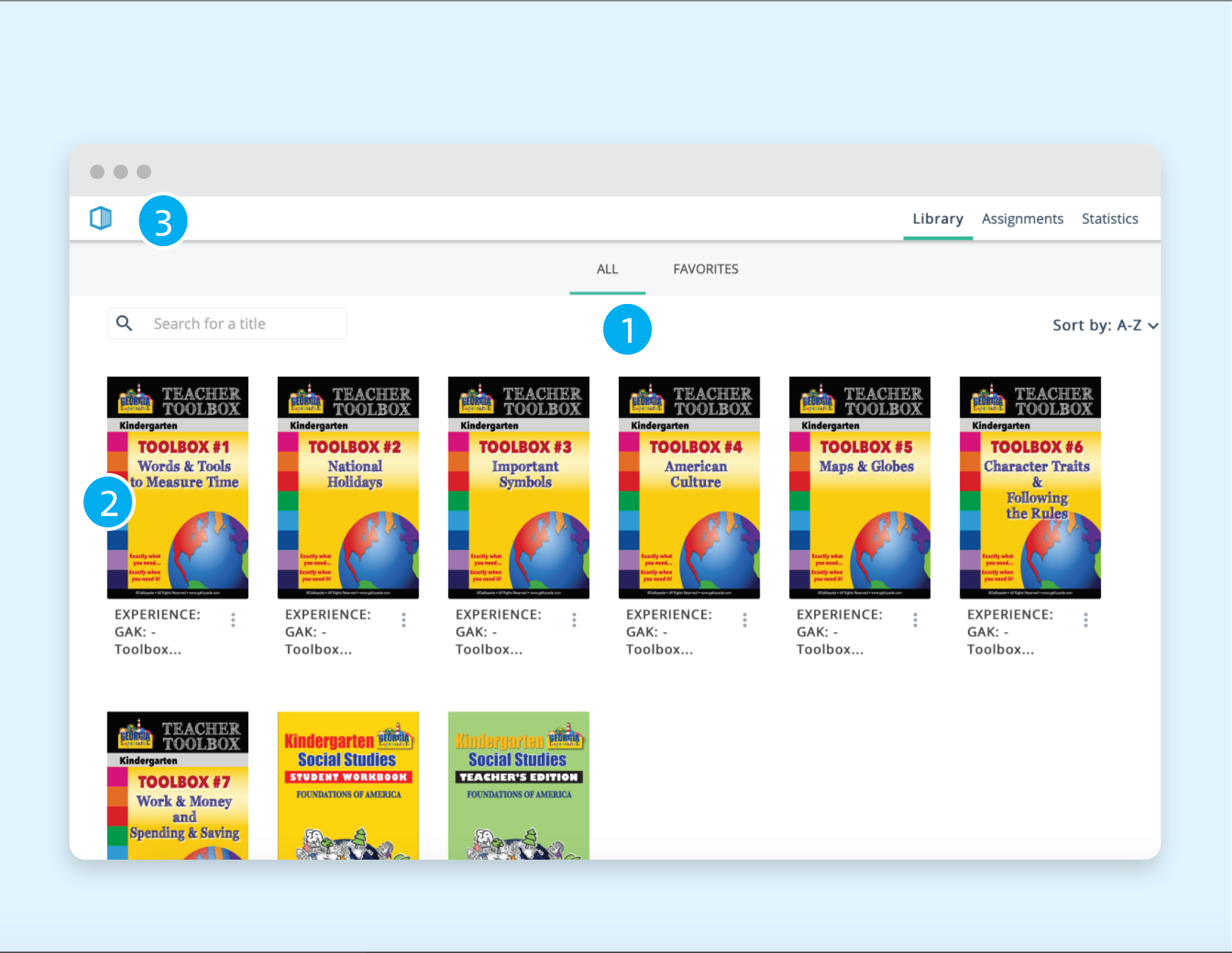 Defining users and use cases
I created persona's to help me visualize and understand the use cases for both teachers and students, which would help design the workflow for their separate applications.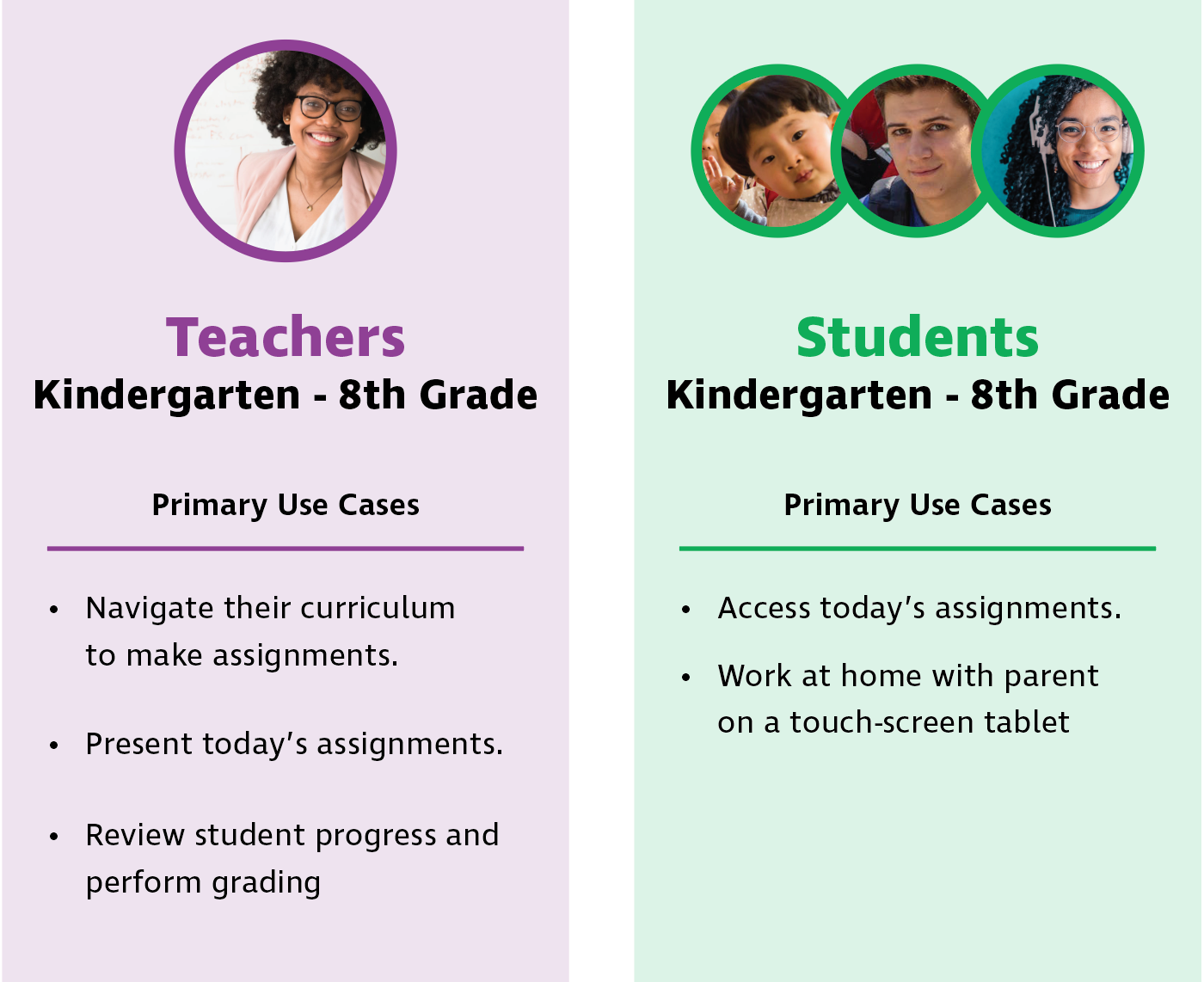 Teacher Site Process 
Teacher Site Screen Flow 
I first sketched our a user flow that a teacher might take take for the use case of navigating their curriculum to make an assignment.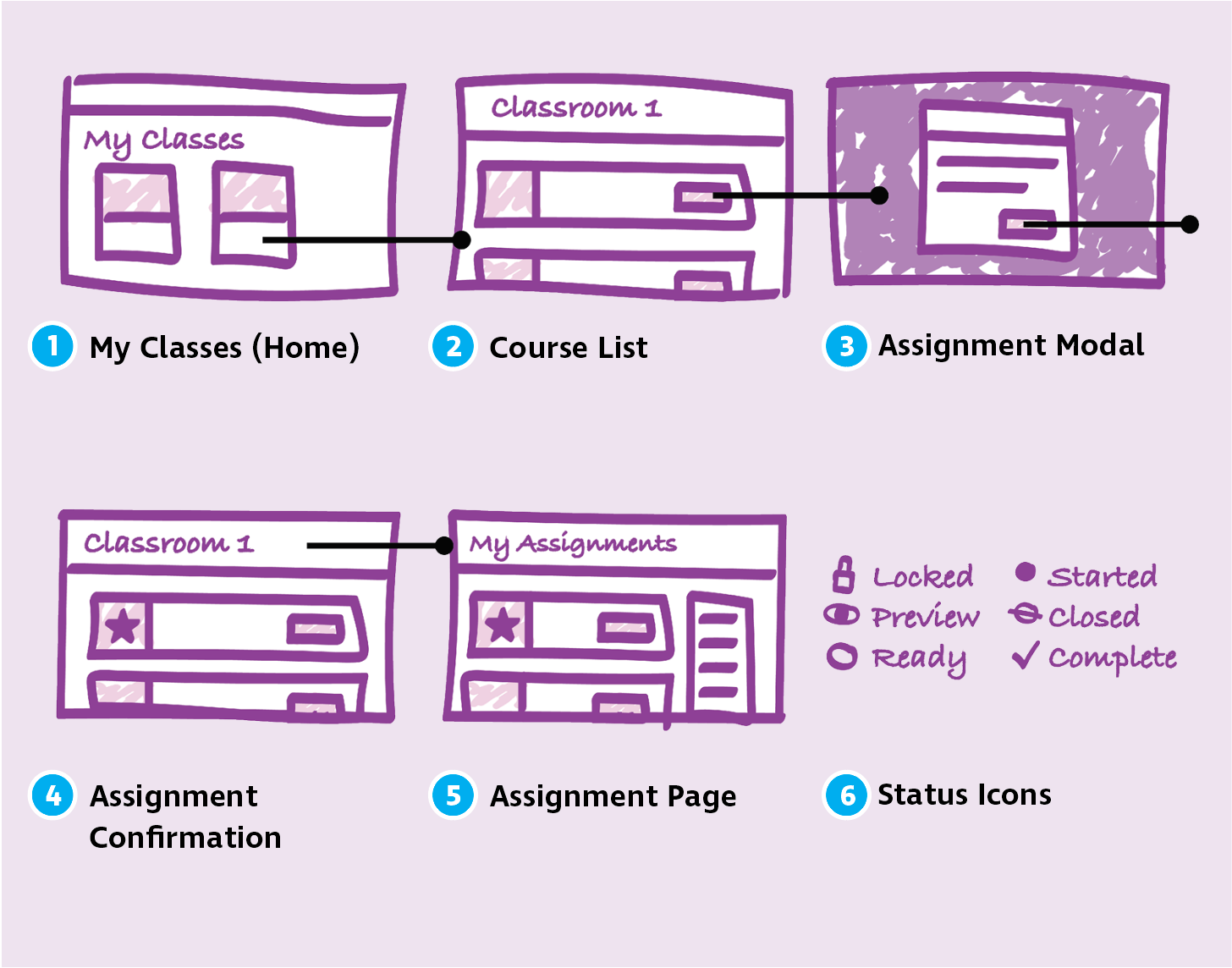 Teacher Site Wireframes
Description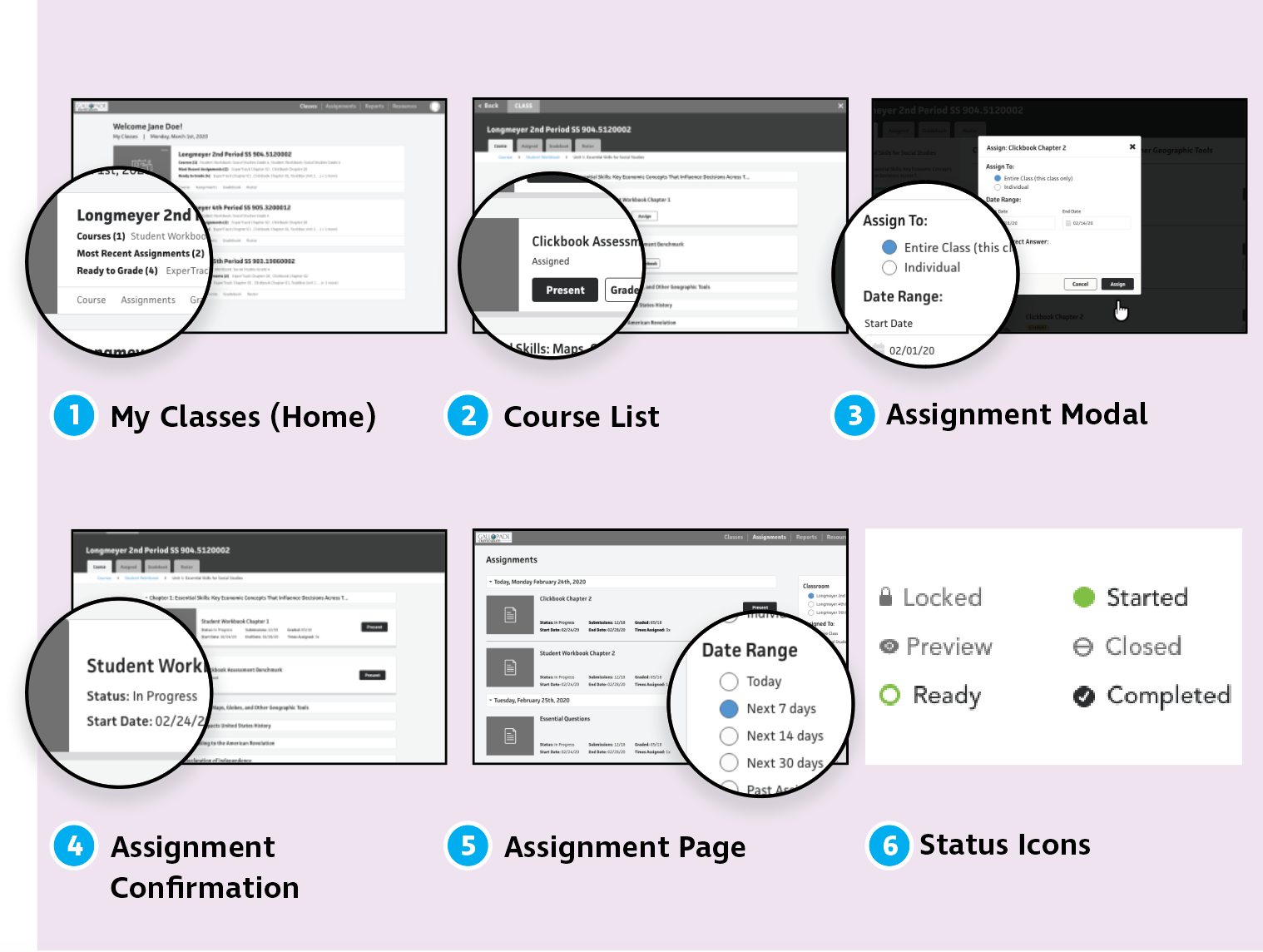 Teacher Site Wireframes: Navigation Options 
One of the navigation challenges was simplifying the amount of scrolling and clicking for a teacher to review and assign from their year-long curriculum. I presented two options to Gallopade, and helped them understand the pros, cons, and guidance towards a solution: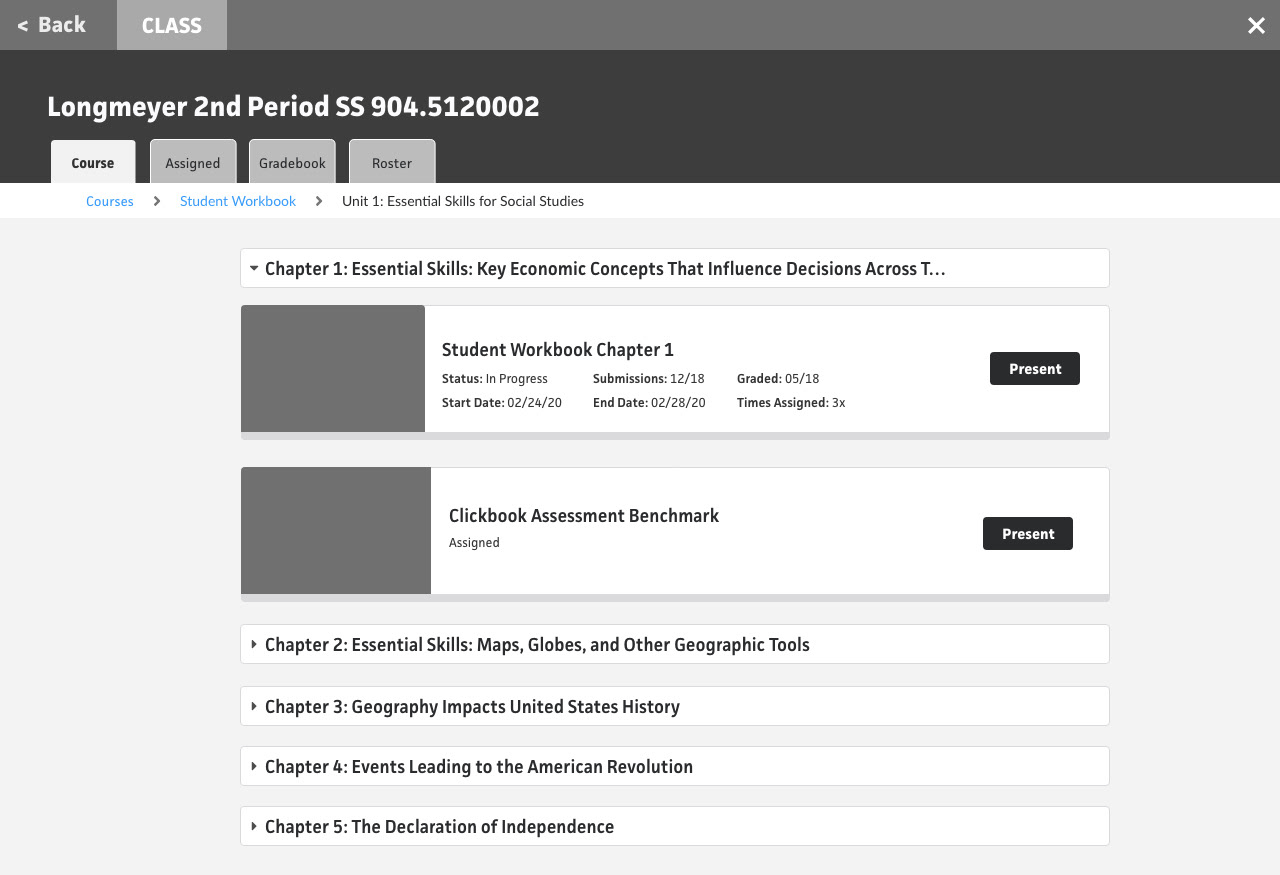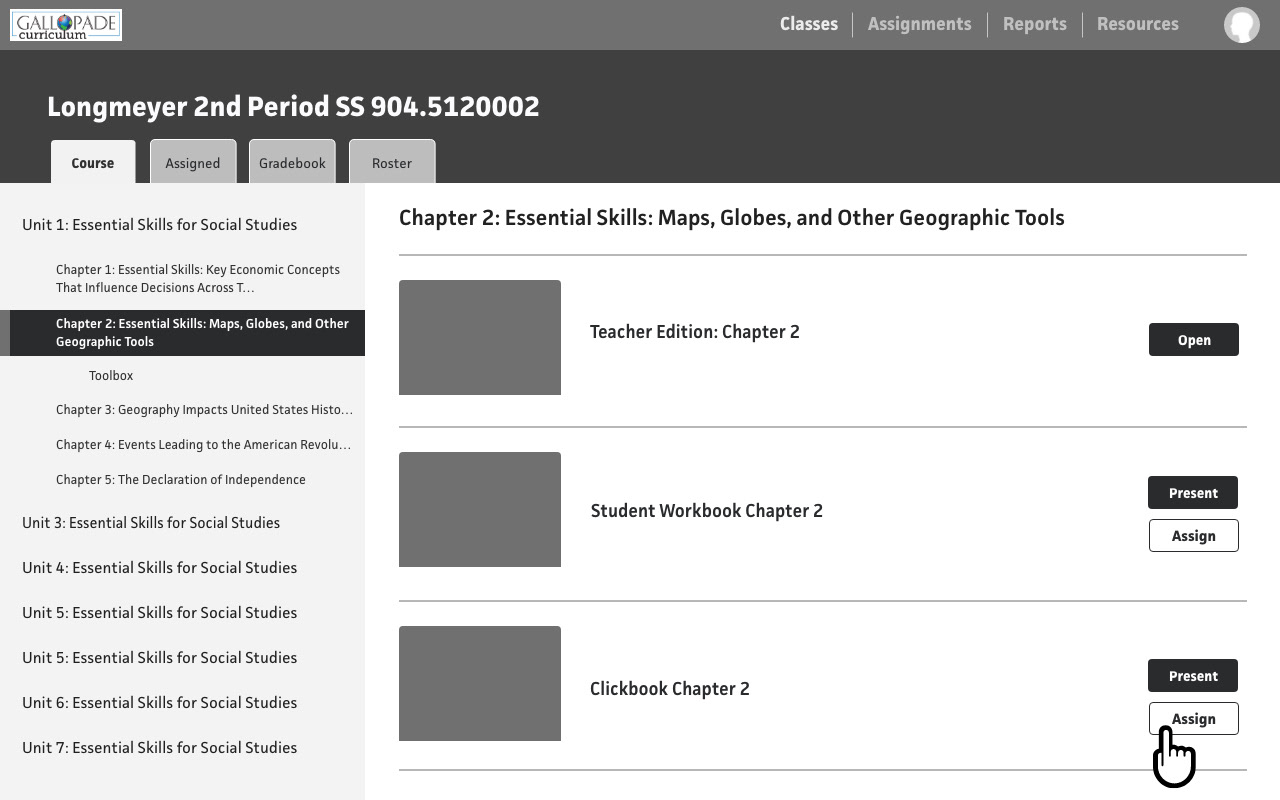 Teacher Site Visual Design Options 
The client originally wanted to see a "playful and fun" style for their teacher site. I presented two, options, but they ultimately decided the look should feel more like their catalogue (see next page.)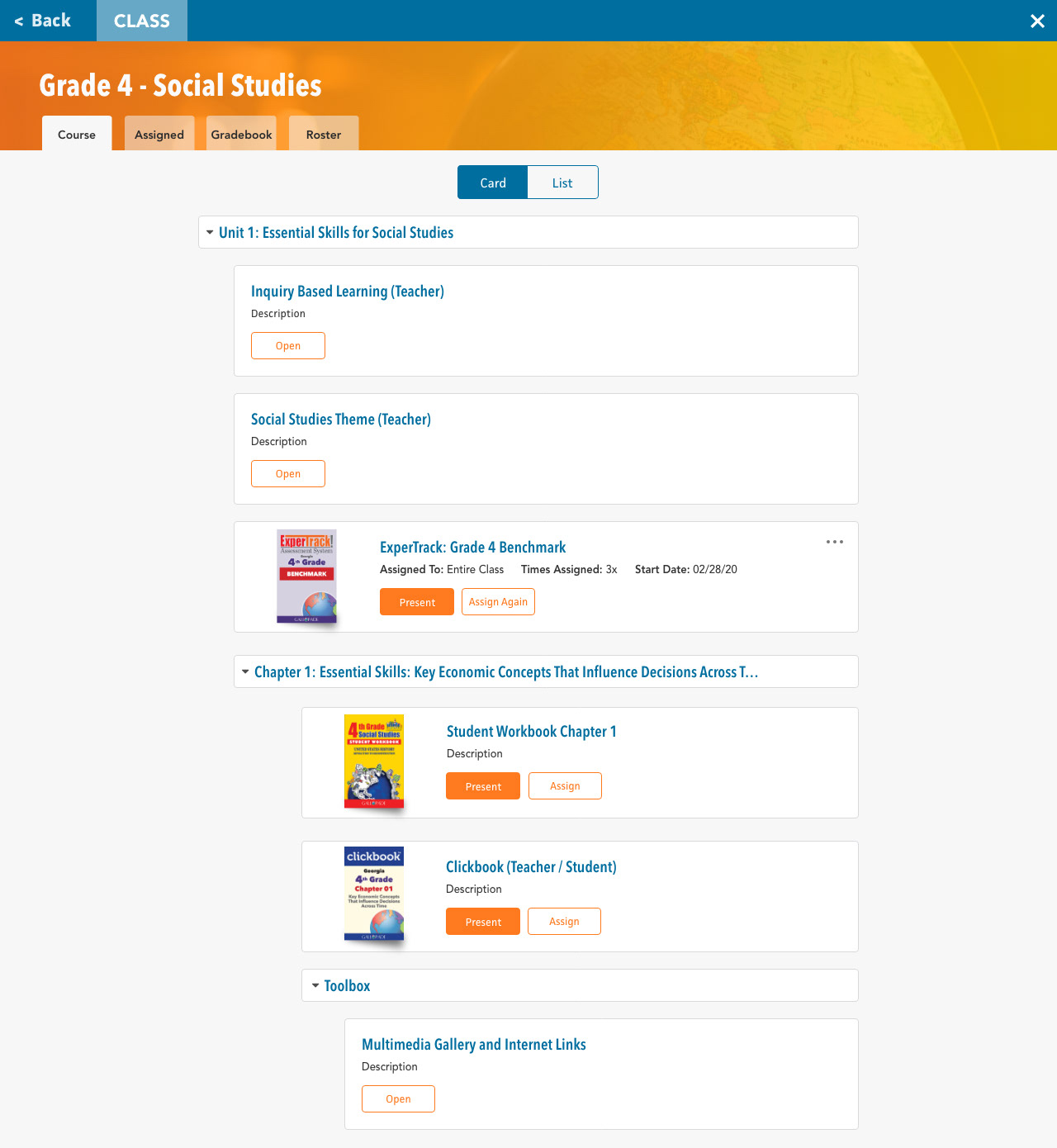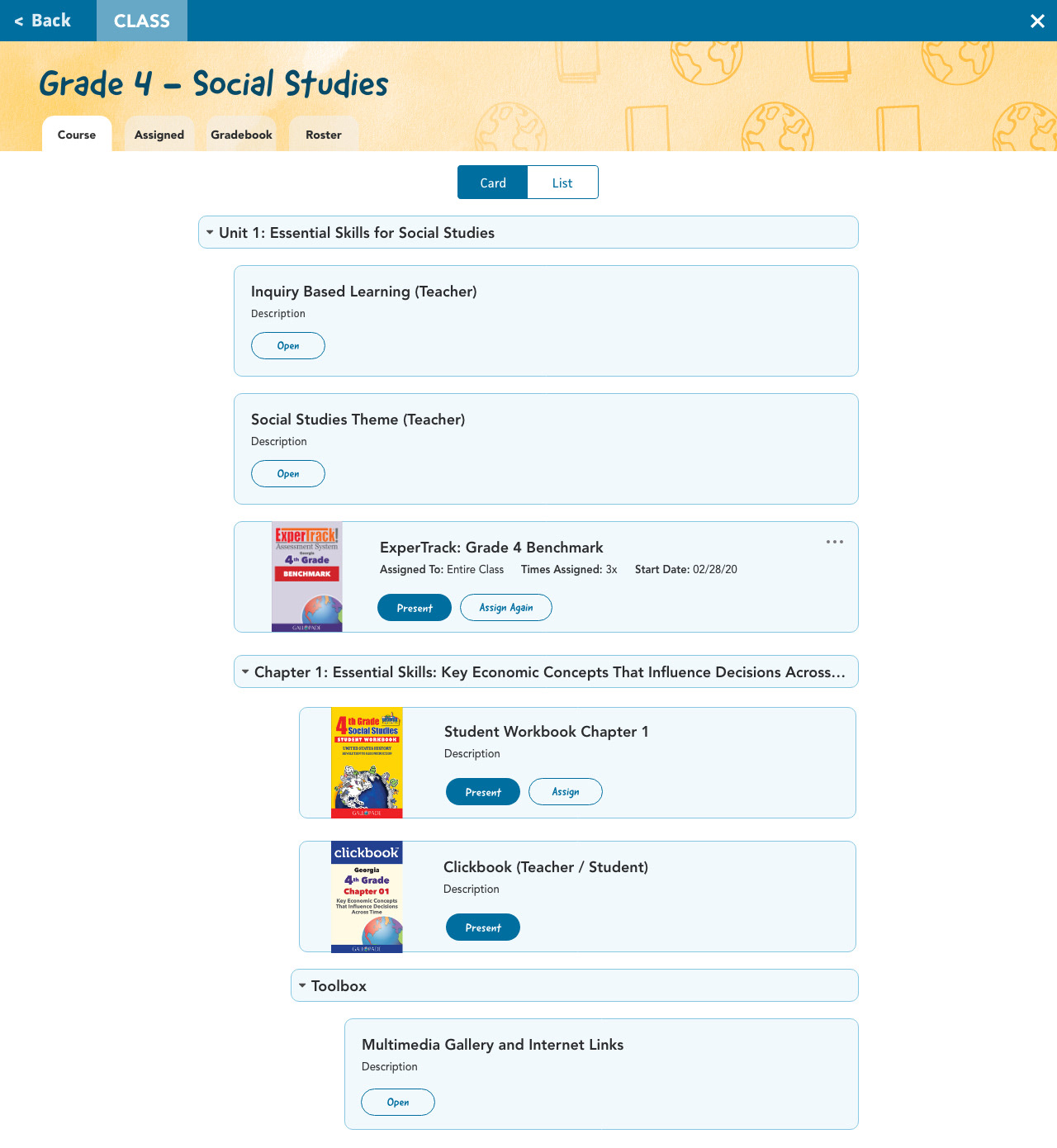 I presented a familiar approach to Gallopade that resembled their product catalogue. 

Option 2: Playful, Hand-drawn
I created a more adventurous option with playful hand-drawn icons and headline text.

Colorful Banner with unique image for each class.
Simplified Book Covers designed by me for small sizes
Long Card to display assignment information.
Student Site Process
Dashboard Wireframe Options
Gallopade wanted their student site experience to drive students to current assignments, and look fun, and playful for ages 5 - 10. I presented 3 concepts that layed out "Progress", "Books", and Assignments in different levels of playfulness and hierarchy.